Kameni Oficial
Cameroonian Dance-hall Artist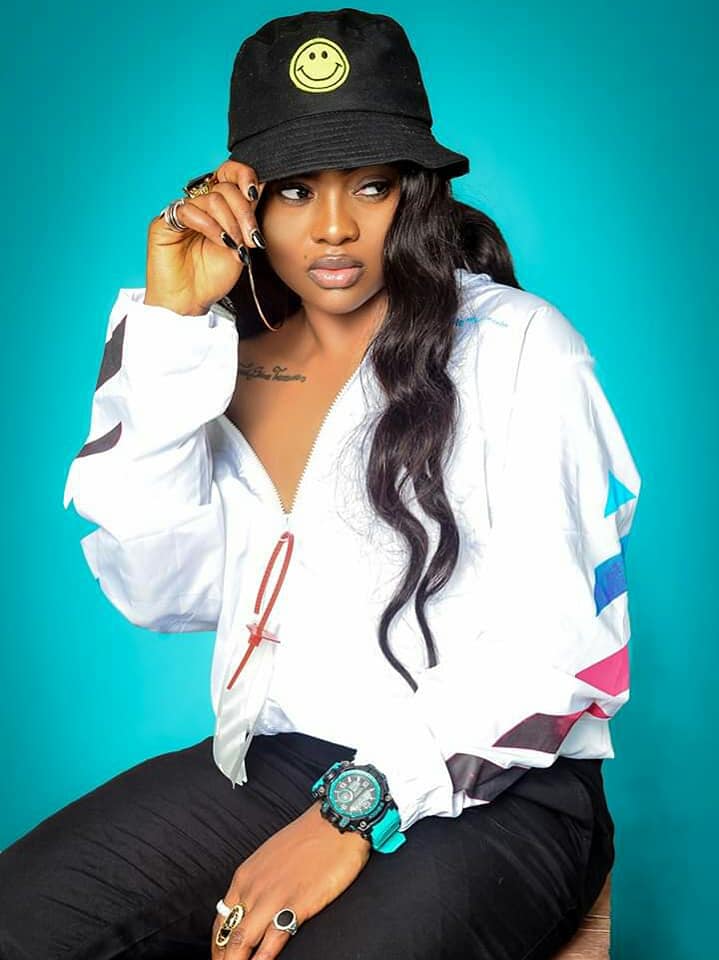 It all happened like magic. From passion to the desire to engage then the buildup and development through mash-ups which lead to a single under Lionn production and today, she is gradually becoming the talk of the day in the Cameroon music scene.
Born and raised in Limbe with roots from Bafang in the West Region, Ebude Kate Kameni aka KAMENI is a young Cameroonian artiste signed under Lionn Production. With a petit trader for a mother and a farmer/musician for a father, Kameni grew up hustling for a daily bread. Her love for music developed at a very tender age from watching her dad play instruments. This saw her into choral singing during her primary and secondary school days, becoming even more serious after she met Blaise B – Artiste in high school who became her music coach. While in the university, Kameni got to meet other passionate musicians in the likes of Mr. Leo – Artist, Daphne Officiel, RYTHMZ, Ko-c, GOMEZ 237, Tzy Panchak etc. who inspired her in different ways.
Under the mentorship of Cameroonian afro pop star Mr Leo, Kameni has succeeded in winning the hearts of millions of music lovers worldwide with just mashups/covers. Through her mashups and covers Kameni set the pace for her carrier, keeping her fans anxious for her own creations.
Aside her passion for music, Kameni loves to dance, watch movies and go on adventure. She is funny, loves to smile but very strict when it's necessary. Music to her is a means of expressing herself, her experiences and getting the world to relate directly with her personality and mindset. Her success so far is as a result of her trust in God, determination, persistent, hard work, focus, humility, respect and love for her work.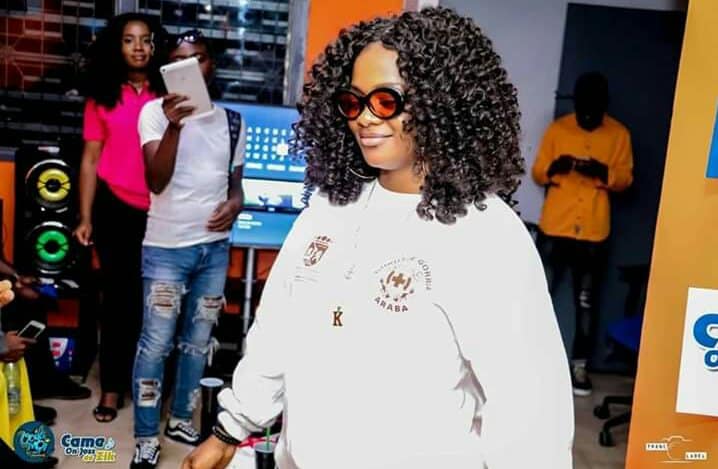 On April 16th 2019, Kameni released her debut single under Lionn Productions titled "BOSS" produced by @Loony Tunes and a perfect visual interpretation of the message by Adah Akenji Page. Recently, she joined forces with Mr. Leo and Gomez on a project titled "Soulever" released on July 2nd. This song has since its release taken over the industry.
Kameni has in no time become a house hold name in Cameroon especially following the release of her second official audio single Nayo Nayo, a master piece of pure inspiration derived from a very common life situation. Nayo Nayo after barely a week went viral across the media and streets in Cameroon and presently rated as one of the biggest songs.
August 28th 2019, Kameni hits the media with the visuals for this smash hit. Once again it's the talk of the day and a perfect interpretation of the message in the song.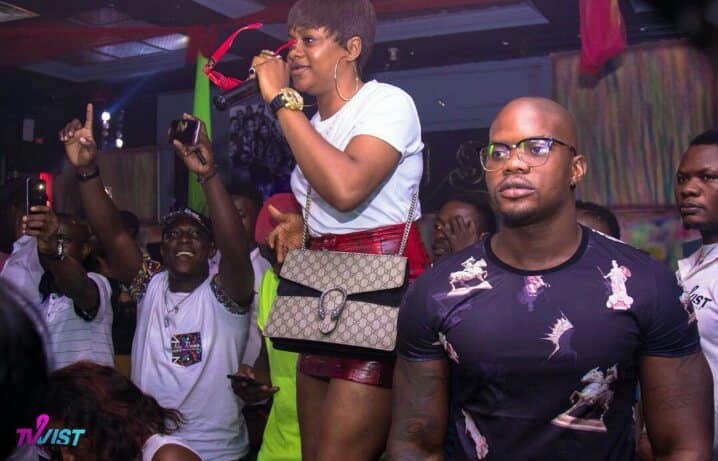 You better watch out for this "Afro Dance-Hall Queen".
"Man No Go Die Because Family Dey".
#NayoNayo: https://youtu.be/9edv-dNsaVE
#Boss: https://youtu.be/6C9GjWR6D4A
LINKUP WITH KAMENI
Facebook: @Kameni237
Twitter: @Kameni237
Instagram: @Kameni237