henri dikongué
Author / Singer / Composer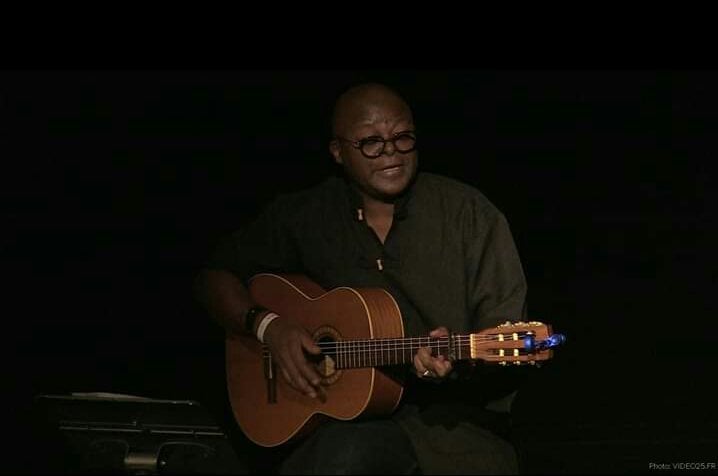 Henri Dikongue is celebrated worldwide for his melodious vocals, educative lyrics and song writing skills. He is one of the Cameroonians who put in so much energy to ensure that our music was at its best.
Henri Dikongue who was fortunately born into a family of musicians in December 6th 1967 in Douala learnt the basics of music with his family members. He used to sing in a protestant choir with his grandmother while taking guitar lessons with his uncle. Dikongue was sent to France by his parents at the age of 23 to study Law at the University of Besançon. While in France, he enrolled at Ecole Normale de Musique de Paris. Even though he tried to release music which wasn't entirely successful, this was more or less the start of his professional career as he later created a theatrical troupe known as Tam-Tam; mixing music and theater. In the course, he met and worked with comedian Martin Yog and musicians Alfred M'Bongo from the former Zaire and Franco-Cameroonian Manuel Wandji. Henri Dikongué also worked with Banthu Maranatha, a South African choir and finally decided to settle permanently in Paris in 1989, where he perfected his classical guitar skills.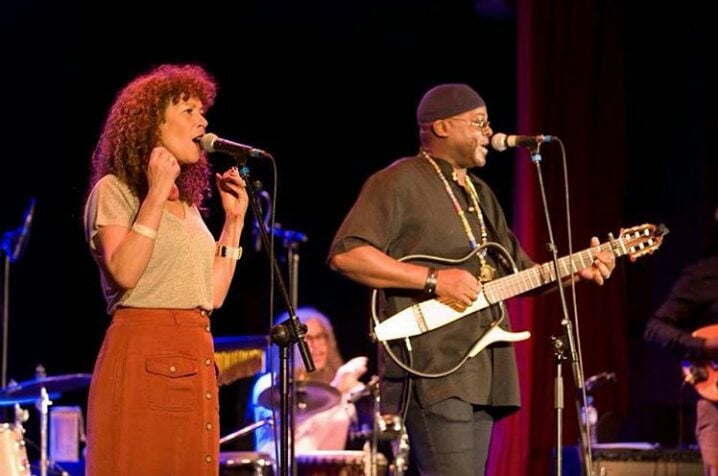 As his music developed, he worked alongside big names like Manu Dibango – Officiel & late Papa Wemba. With the experiences gathered, he concentrated to complete and release his album in April 1995 titled "Wa". This album was in every media with so much praise singing accompanied by the excitement of the birth of a poet with a clear voice in the lineage of Lokua Kanza , Ismaël Lô , or Pierre Akendengué. His music could be seen as a mix of Makossa, Bikutsi plus a little reggae or rumba sang in his native Douala language. From this release hence, Dikongue became so busy with media tours and performances in different stages with several great names. He also put up shows in many international festivals including the Black Music Festival at the Divan du Monde in Paris; September 1995.
The second album of Henri "C'est la vie", which was co-produced by Manuel Wandji and recorded in Besançon-France was released. This album confirmed his talent and style. He also had a group of talented friends on this one from the choristers Cathy Renoir and Valérie Lobe, the West Indian pianist Alain Jean-Marie, the bassist Armand Sabbal-Lecco to the violinist Nasser Beghdad. On this Album, he did one song in French and the rest in his Douala native Language. At the end of 1997, Henri Dikongué was one of the many guests at the Parisian festival Africolor. He also played for the first time in Germany, in Cologne in December 26.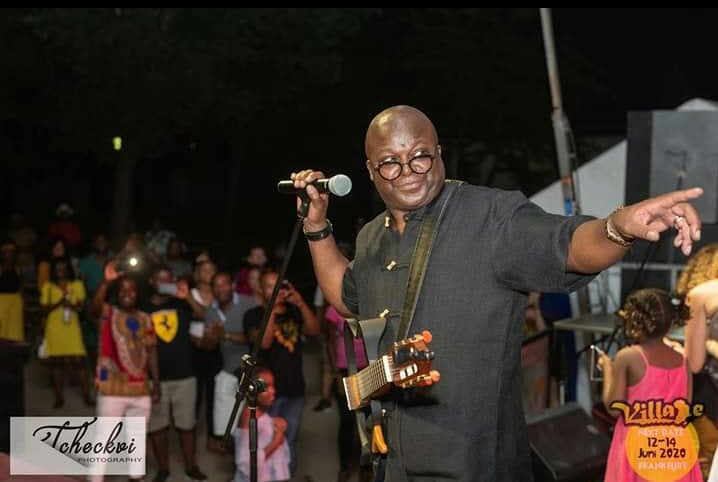 In March 1998, he went for an American tour which was very successful. His album was equally distributed across the western United States which sold about 10,000 copies in three months; thanks to his license with the American label Tinder Records. The sales results were quite remarkable for a francophone. After making a big name abroad, Henri decided to come to Cameroon In May 1998 for the first time since his rise to stardom where he had meetings in Yaoundé, did an awesome concert in Yaoundé and in Douala. The turn out and reaction from fans proved that Dikongue was already a star in Cameroon.
In September 2000, Dikongué sent out another Album titled "N'oublie jamais" in which he featured Manu Dibango and the Caribbean pianist Mario Canonge. Directed by the Cameroonian Etienne Mbappé for the label Buda Musique, he tackled styles as diverse as rumba, flamenco, reggae and classical music. "Biso Nawa", an album which he released to start the year 2005 was fresh and intimate addressing issues such as love, family and nostalgia. He did it once more with his team of musicians who to him with more than just team but friends.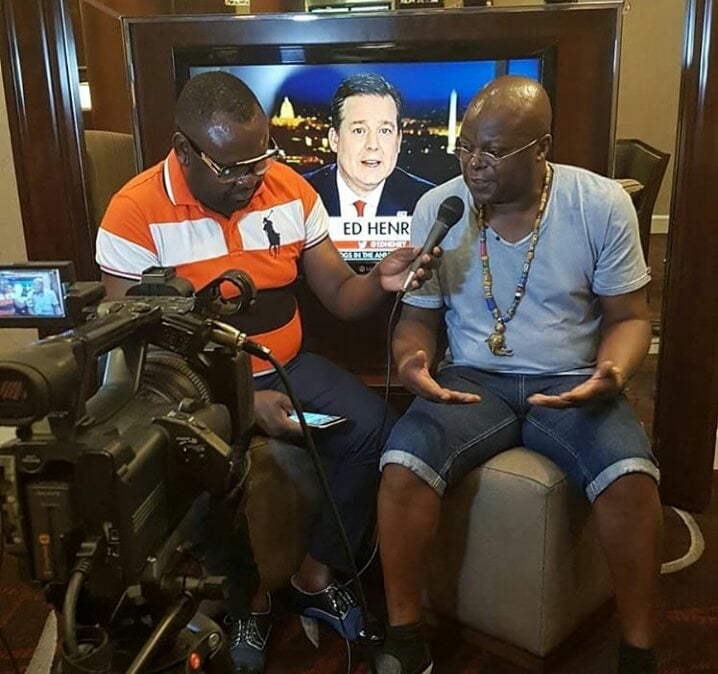 After this album, he opened up to more international concerts, performances and festival from the Festival du bout du monde, in the West of France, to Bolivia and Cameroon. He also performed in Germany, Benin, Switzerland, Burkina Faso, the Czech Republic, Italy, Great Britain, Senegal, Ethiopia just to name a few. His songs are part of the musical heritage of French-speaking Africa and inspire the younger generation.
He has been part of other projects such as the song "My Africa" by Dan Kamit in 2007, published on the album "Words and Colors". He also participated to sing music for the film "Paris at any price" by Joséphine Ndagnou in 2007. He contributed to Germinal's album "Chroniques du bordel" in 2010. His traces could be seen on Boris Mégot's project in 2012, and the Cameroonian Micheline Ewang's release titled "Dissongo".In May 2016, he came back again with yet another album titled "Diaspora" directed by himself.
With all these and more to come, one can convineintly dsay that Henri Dikongue is a Legendary Musician.
"C'est la vie": https://www.youtube.com/watch?v=OkSIjMqFh6I
"Ndol' Asu": https://www.youtube.com/watch?v=VK2WoDT84gE
"Bulu Bo Windi Tenge": https://www.youtube.com/watch?v=SbhaFtCFYIg