A total of 55,897 infected cases, 4,198 deaths and 13,011 recovered cases have been recorded globally within the last 36 hours; from 28th match 2020 @ 10:59PM to 30th Match 2020 @ 11:27AM according to worldometers (https://www.worldometers.info/coronavirus/?fbclid=IwAR3Ygi34Ai1YFtiIL7GdOh81RLgbVirqry5zBHBowZbuCyoopyDYfJvs8Es).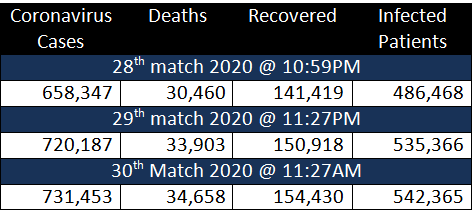 Men while in Cameroon, the progress is reflected according reports from the Minister of Public Health, Dr. Manaouda Malachie as follows:
27th Match 2020; 10:39 PM 92 cases
28th Match 2020 5:39 PM 99 cases
29th Match 2020 8:27 AM 113 cases
29th Match 2020; 8:01 PM 139 cases
30th Match 2020; 9:34 AM 142 cases
It should be noted that a total of 6 deaths and a total of 5 recovered cases have been recorded in Cameroon so far.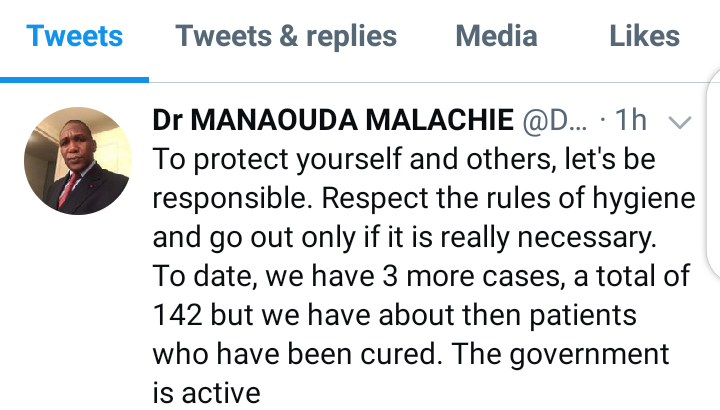 The Minister of Public Health also mentioned that "the decentralized response plan must be quickly effective". This was done in tweet on Match 29th at 3:42 PM after a response report meeting with Regional Governors at the MINAT chaired by Paul Atanga Nji.  The MINAT boss also called on the population to be responsible and respect all the measures put in place by competent bodies and the government to aid in the fight against COVID-19.
Dr. Manaouda Malachie said the majority of positive cases are people from countries at risk who hide with families. He finds this irresponsible and encourages Cameroonians to denounce these travelers so that they can get tested.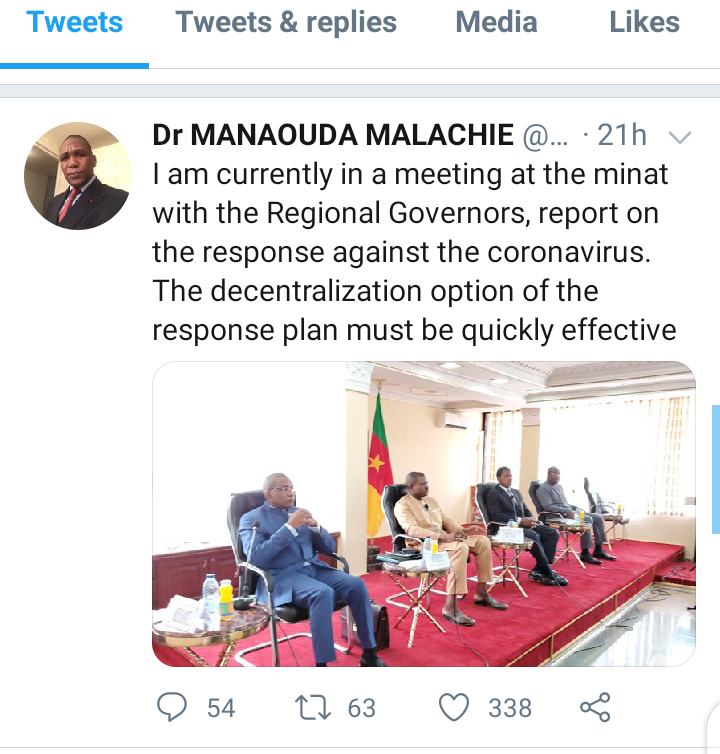 He reminds the population to maintain proper hygiene by washing hands with soap and clean water, maintain social distancing of at least 1.5m apart and stay at home as preventive measures. Meanwhile, community health workers will be deployed on the field in the city of Douala to raise awareness and detect suspicious cases From April 2, 2020.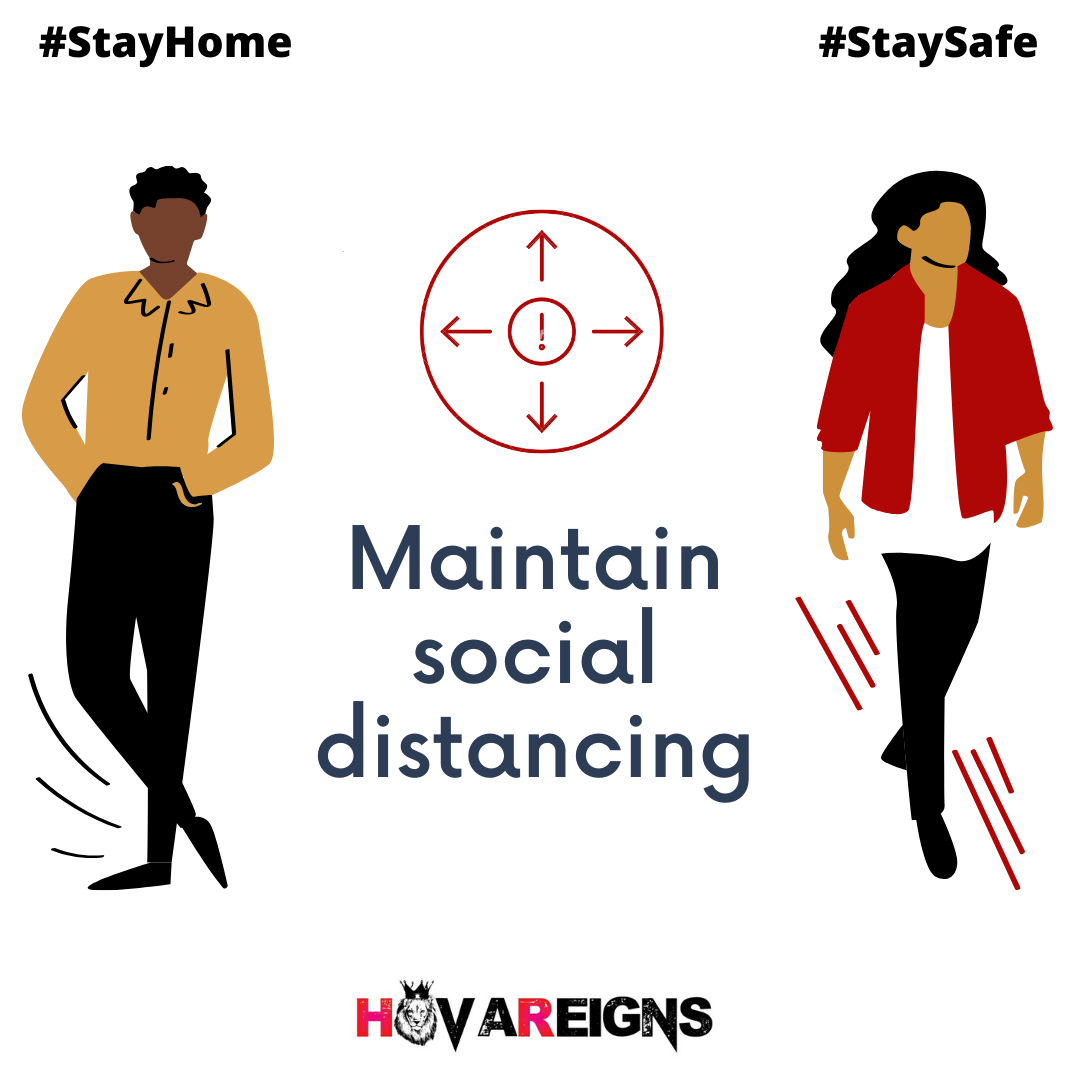 Leading the chart is the USA with a total of 142,793, followed by Italy 97,689, Spain 85,195 & China 81,470.
With rumors of escape suspects from quarantine centres, arrest of sex workers who reportedly met with some people under quarantine and the bulk of samples awaiting test results, we can only hope some cure or vaccine is discovered as soon as possible.