Exness has expressed interest in the Cameroonian market with their recent move to organize two major sensitization and training events on Tuesday March 17th from 11;30 AM to 01:30 PM & 6:30 PM to 8:30 PM at Hotel Franco in Yaoundé and Friday March 20th (Same time slots) at Akwa Palace in Douala. With intentions to open a regional office in Cameroon, they hope to train the population on world-class trading techniques.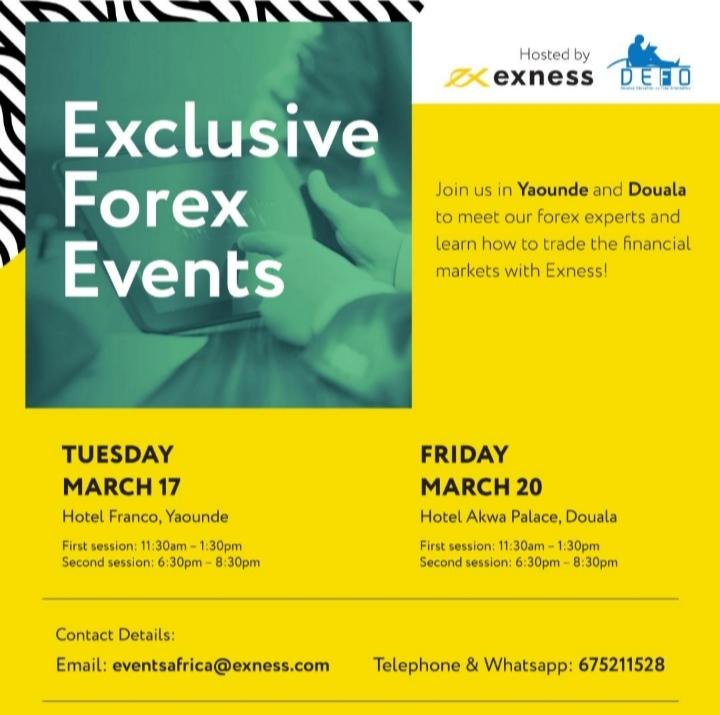 The Foreign Exchange Market (FOREX) is the largest financial market in the world. The market is open for 24 hours to serve its ever active clients. Trading depends so much on computers and communications between thousands of FOREX companies around the world. The trading power-house exness; one of the sponsors of Réal de Madrid has been in existence for a long time; operation in many European countries including Great Britain, Germany, Italy, Sweden, Spain & the Netherlands. Through their regional partner and trading expert Ghislain Defo, Exness plans to make a triumphant entry and eventual takeover of the Cameroonian market as a lead to other countries within their sub-region. This is noticeable from grandiose of their very first activity to hold in the days ahead.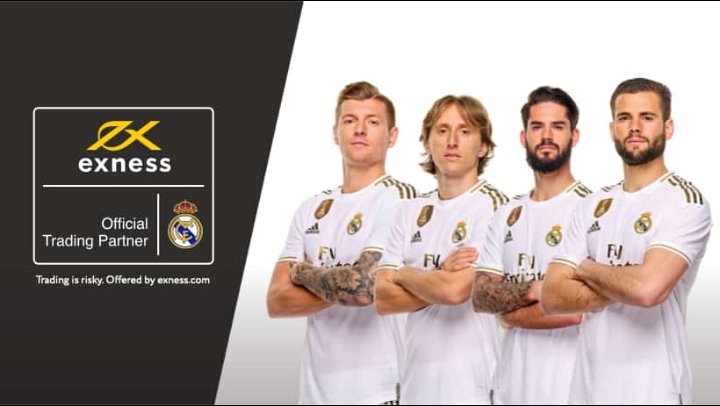 Aside being one of the official sponsors of Réal de Madrid, Exness happens to be one of the Best and most secure platform of Forex Trading in the Planet. They recorded $ 417 billion in trading volume for the month of Jan 2020 alone and have over 80,000 traders worldwide; trained and supported by the company. Equally, about 110 million dollars withdrawals have been made by their customers in the last 3 months.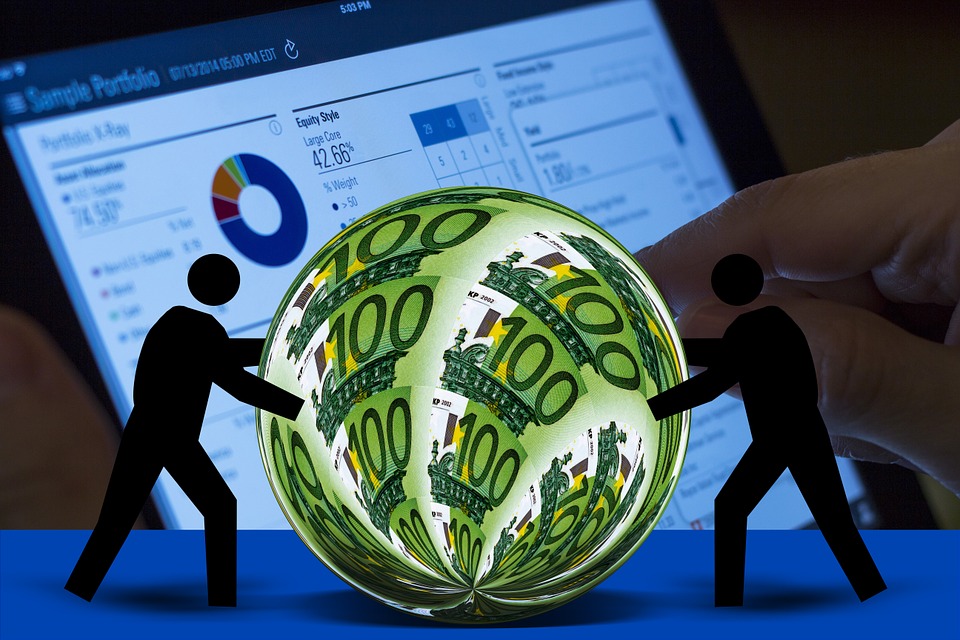 Commenting on the reason for their decision to organize these exclusive events in Cameroon, the Commercial Director for Sub-Saharan Africa Paul Margarites said "Cameroon is an exceptionally attractive country not only for Forex Trading but for business in general. It is one of the fastest growing economies in the region, with a growing population that is among the best educated and most ambitious in Africa".  He added that  "Africa is a very promising place; fast growing and with a young and dynamic population. As technology connects the world more, we at Exness, as a predominantly tech company, are incredibly excited about the prospect of working with our traders and partners in Africa to contribute to this transition to closer relationships in Africa and all the possibilities that this offers ".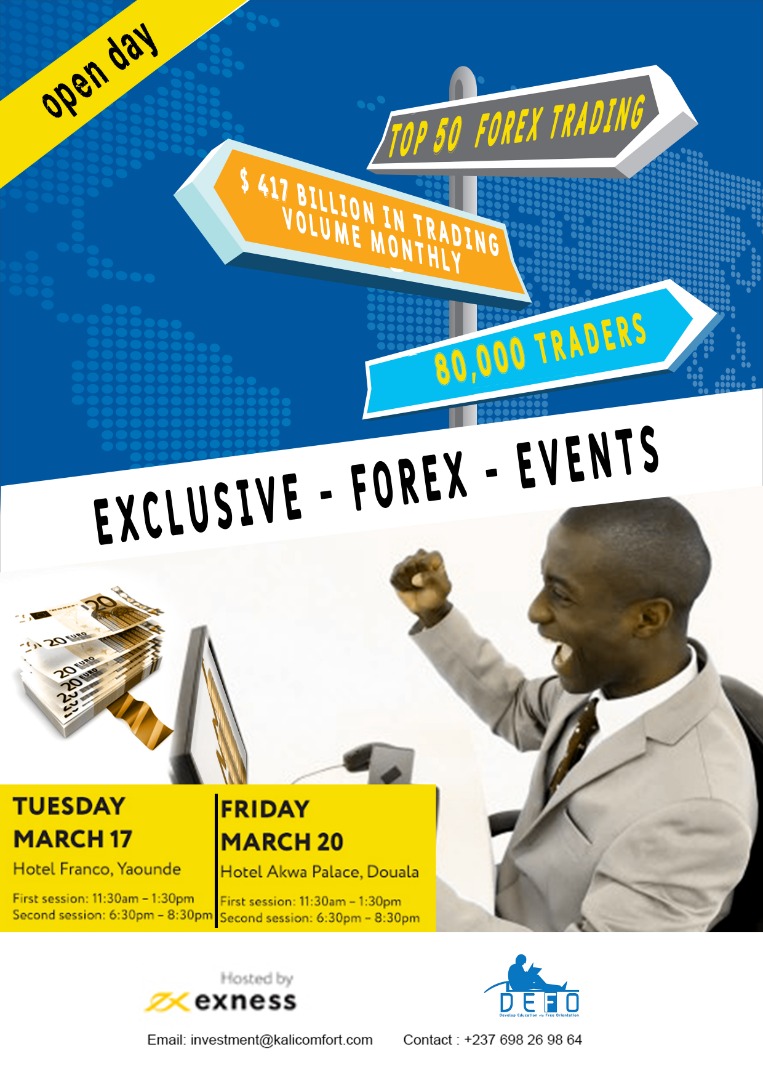 These are some of the reasons that made them come close to the population in a bid to offer the best trading experience from account creation, deposits, trading conditions, customer support to withdrawal processes. With the understanding that potential Forex investors require trust assurance to join the business, Exness publishes their trading reports, audited by Deloitte among other sensitive facts to make information accessibility easy.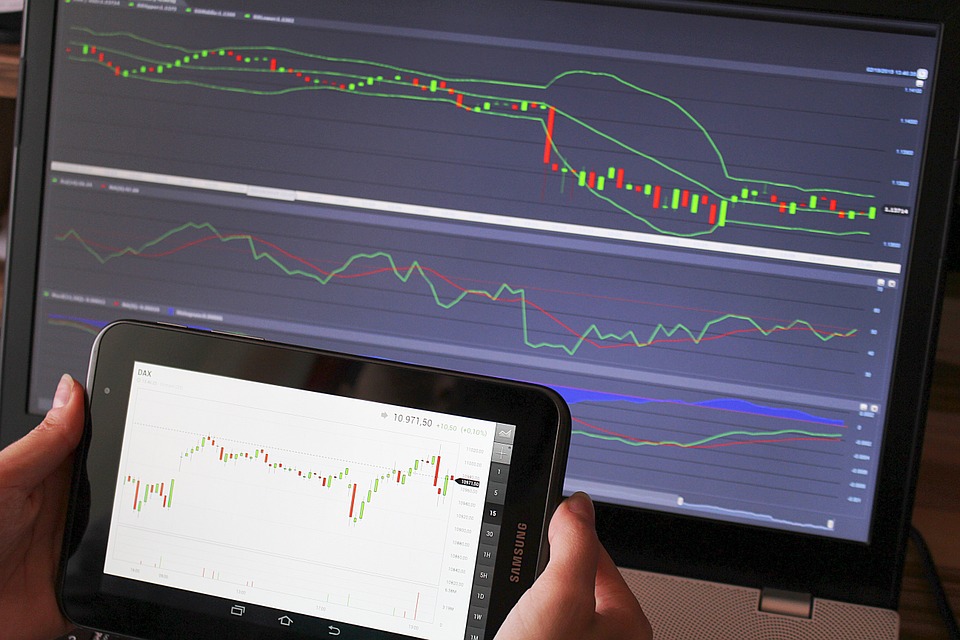 Be part of this exceptional opportunity by registering for the event(s) through the link: https://forms.gle/G6sh5XjdHCp3jzpq8. You can also call or WhatsApp (+237) 675 211 528 for inquiries.
To read more about the biggest FOREX brokers Exness, visit their website: https://www.exness.uk/.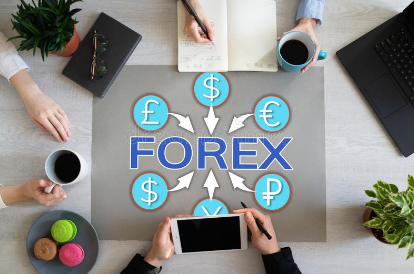 Hovareigns Connect
Relating People