ASAMOR is a Germany based Cameroonian Artist, born & raised in Fontem, Lebialem Division of the South West. He has been into music for more than 15 years.
Being a prince, Asamor was already blessed with artistic genes as princes in the Bangwa tribe are known to be great performers. Growing up already exposed to so much traditional music and dances, his love for music certified his future interests in the arts.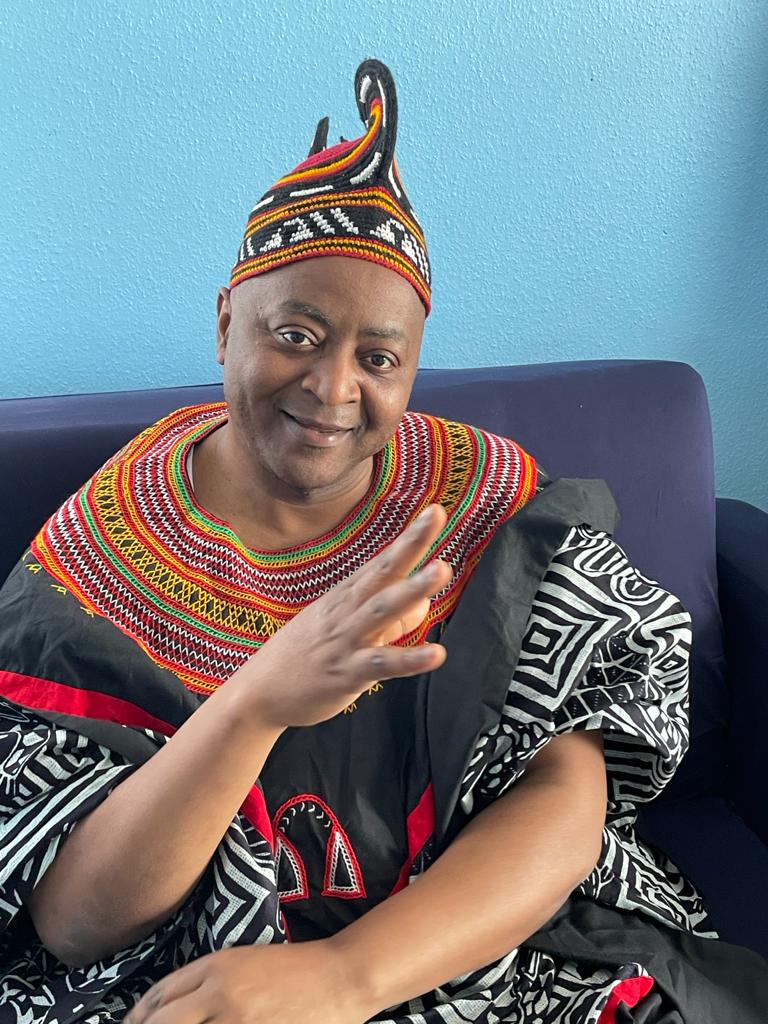 Fast-forward through his childhood years, Asamor enrolls into the University of Bonn to study Agricultural Science; does this hold down his passion? No. He eventually answered to the musical muse in him and after a short while he came up with a blend of Bangwa rhythms and Makossa which he named "Abanda Kossa". Asamor later studied sound engineering and opened up his own recording studio.
For someone who's been in the game this long, Asamor has a huge body of work to show for it. He has three albums:
1st Album "Full force", released in 2002
2nd Album titled "Etiorndem" released in 2004
3rd. Album titled "Sorry" released in 2008
The second album featured Petit Pays; one of Cameroon's greatest acts. The feature was the very first collaboration Petit Pays did outside his Sans Visa band. Between 2013 and 2018, he released 5 singles to reaffirm his position in the music industry.
After his intensive releases, the musical prodigy slowed his roll by releasing just 6 singles spread across a 10 year span but he plans to release more music soon and more frequently.
One of his singles "Dr Coro Coro" became a street anthem when it was released shortly after he emerged winner over the deadly Covid-19. Due to the song's "viby" beats and message it fell right in place with the lockdowns. His last single titled Mougou featured Strong Bangwa Boy.
All this hard work doesn't go unnoticed as Asamor has received a good number of awards and recognitions including:
The KAMA Award (Germany)
African Diaspora Living Legend Award
Twice voted among the 100 Most Influential Africans in Germany
Asamor is the lone artiste under his record label (Asamor Productions). He provides all funds for his projects. He is a man of strong ethics and believes he will be remembered for not just his music but his humility; something you don't find in most artists nowadays.
Every great artist has that veteran they look up to. For Asamor, it is Koffi Olomide and Petit Pays; not only in their respective careers but their personality too.
It has been very easy for Asamor to cope with marriage and music because "my wife is my best friend and the most understanding partner that one can dream of". He uses his free time to watch football and/or play football (he is quite a fan) and party.
"In five years I see myself telling the world my success story. A long, difficult, challenging but successful Journey" Asamor
If you wish to know the secret to his smooth moves, Asamor says "Be God fearing, believe 100% in yourself and God, never give up, always work very hard, be consistent and remain humble no matter how successful you are".
Anticpate his next single titled "Ma Jolie Nana" dropping on Saturday 5/06/2021.
Link up with Asamor:
Facebook:        Asamor
Instagram: @asamormorfaw
YouTube: ASAMOR OFFICIAL