The special gift from H.E. President Paul Biya was dispatched today to the ten regions for onward transmission.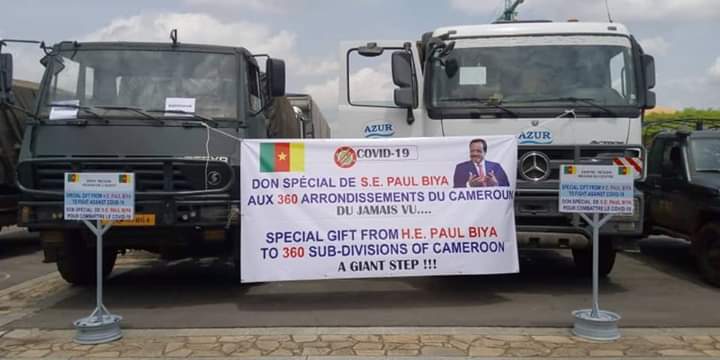 This happens 7 days after the President announced the 2 billion gift to the population as aid in the fight against coronavirus.The trucks loaded with food stuff, hygienic products and medical kits left Yaounde today.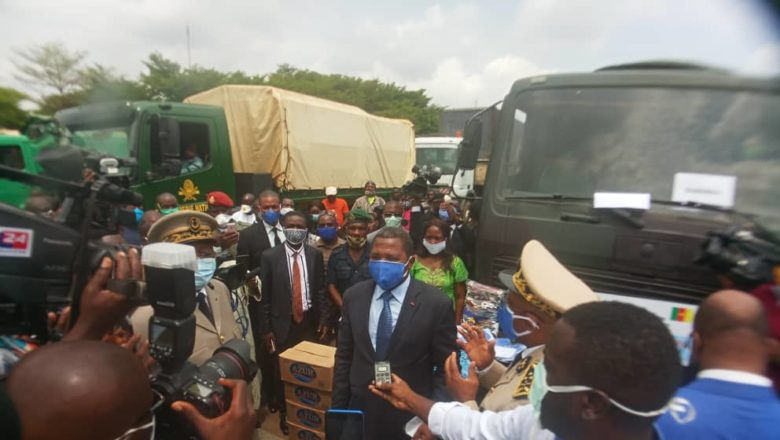 Before take off, the process was official launched by the Minister of Territorial Administration, Paul Atanga Nji. Speaking at the ceremony, the Minister  described the Head of State as a Statesman who has the interest of his people at heart.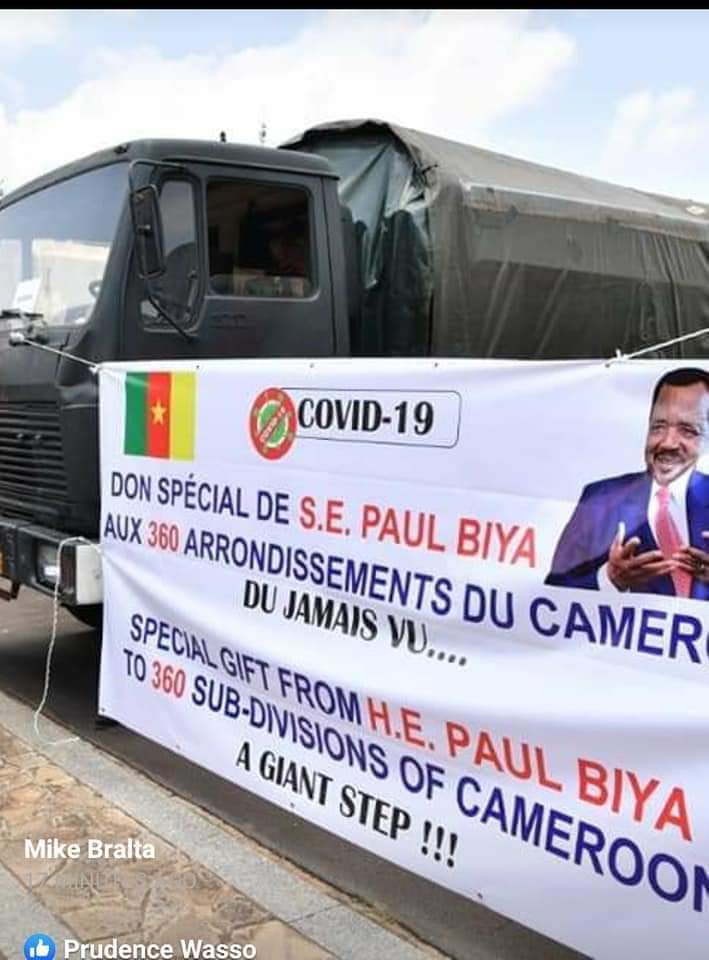 He also ordered the creation of local committees to ensure transparency and accountability in the distribution process.
#HovareignsEnt. #SaferHome