DINA BELL
(Makossa Artist/ Cameroon)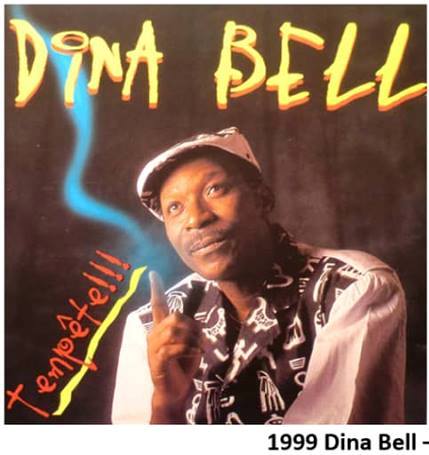 Dina Ebongue Charles popularly known by the stage name Dina Bell is a Cameroonian Musician from Douala, born in May 28th 1953. He is the second child in a family of seven (07) with both parents from the LittoralRegion of Cameroon. He has four (04) children made up of three (3) girls and one (1) boy.
Dina Bell learned to sing and play the guitar very early in his life since his father and grandfather were both musicians. He developed his skills more when he joined choir in his church. As his skills developed,he started to perform in parties and other neighborhood events during school holidays as a teenager.
His first hit 'Yoma, Yoma' which made him popular throughout the national territory was recorded in 1978 with the help of Toto Guillaume (guitar) and Aladji Toure (bass). This song opened the way for Dina Bell musically but did not stop him from working harder as he did many other great songs and later released his first album in 1981 titled "Longe". Several other songs and albums followed thereafter and he maintained a progressive graph in his musical career.
After receiving so much prominence in the makossa scene in Cameroon and abroad, Dina Bell founded a band named "Bazor Systeme", in 1984 which became a training centre for young talented singers and musicians in those days such as Ndedi Eyango, Guy Bilong, Jeannot Ebelethe twins Epee & Koum amongst others. He kept on producing good music and releasing albums until 2004 when he became a victim of a robbery attack in which he almost lost his life. Though this kept him down for several years, it did not demoralize or slow down his spirit, love and push for music. In 2009, He came back with a new album which he titled "Rebirth". Three years later, he celebrated his 35th anniversary as a singer on May 2012 in Paris.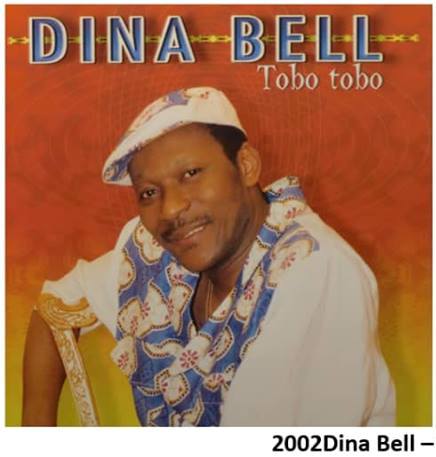 In his 40 years of working as a musician, Dina Bell has performed in so many stages in and out of the country and he is widely loved by music lovers in different parts of the world. He has represented and kept the flag of Cameroonian music flying high internationally for decades. His simplicity and humility has brought him this far and for sure he still has so much to offer. He has also received several awards including the recent award as Knight of the National Order of Value.
To Dina Bell, his music is a gift from God and he sees no reason to let go. He is open to pass what he knows down to generations through couching, counseling, guidance and why not assist the younger generation artists in composing songs. His cry is to see to it that urban music which has become the order of the day does not over shadow and suppress the original Cameroonian music which gave us recognition, uniqueness and respects globally. To Dina Bell, urban music has made it difficult for people to clearly distinguish an Ivorian from a Cameroonian or a Nigerian musician.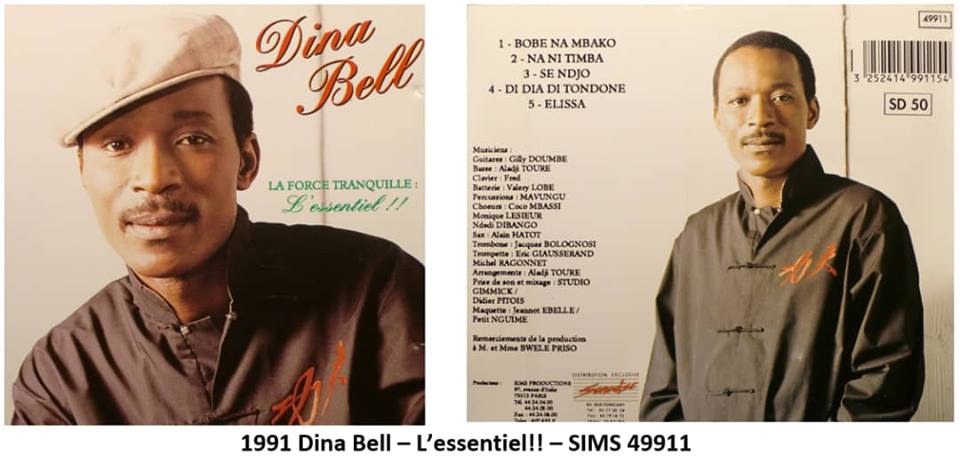 It is the obligation of Cameroonian musicians to cherish and protect the music that they found and developed over the years to get it to where it is today. In order to maintain our identity as artists; both old and young, we must not forget our roots.
Even though the music industry in Cameroon is tough with so many lapses and obstacles, Dina Bell Believes the industry is promising and has grown really well compared to when they just started.