The Kinky Soul Family is elated to announce the second edition of their event slated to hold from the 28th to the 30th of November 2019 at Parcours Vita & Arena Hall Bonamoussadi-Douala.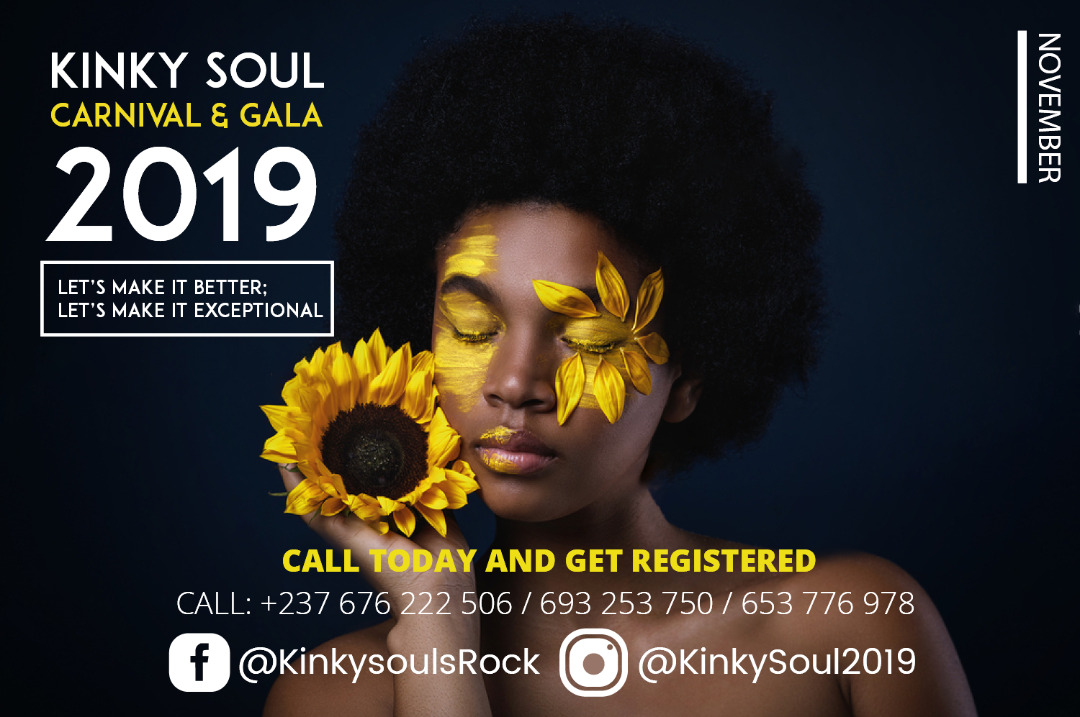 The ultimate three-day event focused on everything natural, beauty and wellness will embody a Mini Trade Fare to run for three days at Parcours Vita, A Carnival Walk with competitions and a Gala Night on the last day at Arena Hall Bonamoussadi-Douala. Although the event was founded to promote Natural Hair, it has been expanded to accommodate creative fashion and makeup.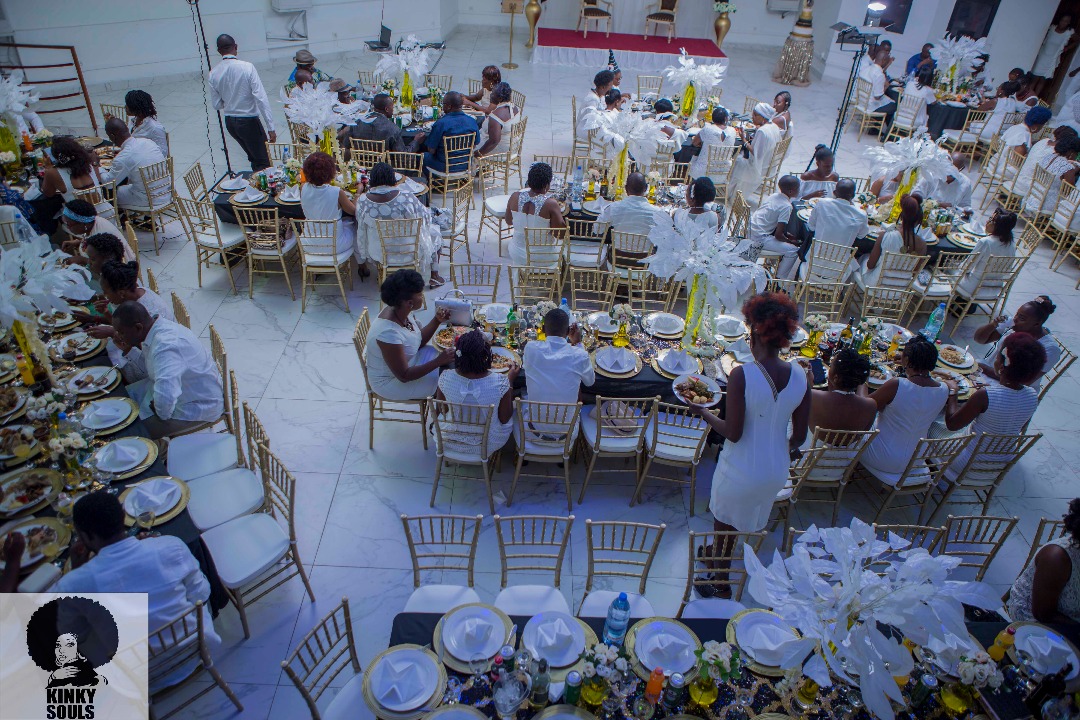 The first edition of the Kinky Soul Gala organized on the 25th November, 2017 at Arena Hall Douala saw the participation of more than 500 people. We were privileged to have corporate actors, political figures, top Cameroonian Celebrities, bloggers and promoters of natural hair and beauty. There was adequate media coverage; with both traditional and new media outlets present to gather content and spread the news to the masses.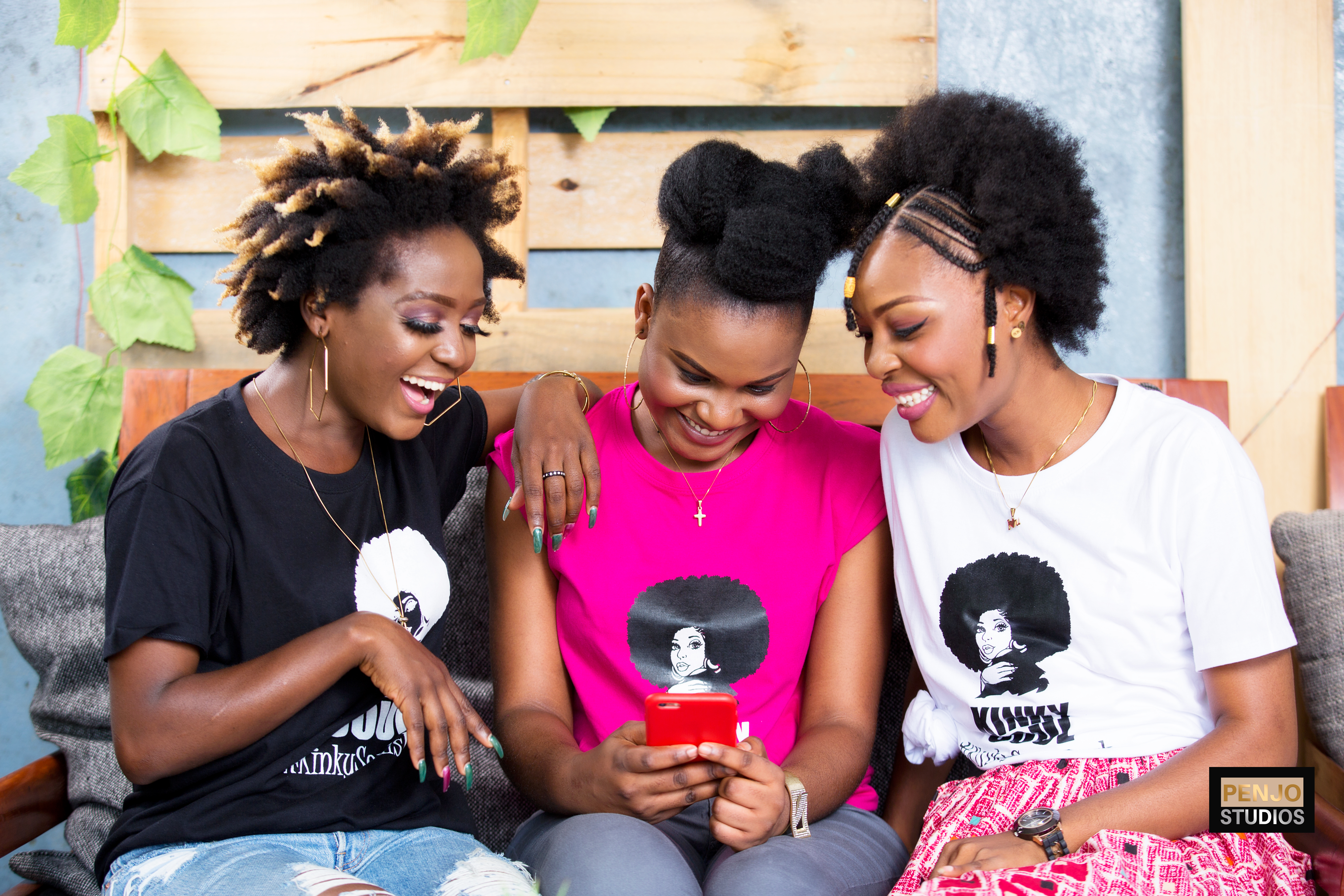 This year's activities will be structured as follows:
DAY 1:
Mini-Trade Fare: this will comprise numerous activities including but not limited to Beauty-Hair Contest, fashion/makeup exhibition and showcase. It will equally be an opportunity for participants to expand their business relations and get updated with the latest trends.
It will be a unique chance for professionals at all levels to enhance their knowledge and skills, meet and develop relationships with industry stakeholders and suppliers; as well as gain valuable inspiration.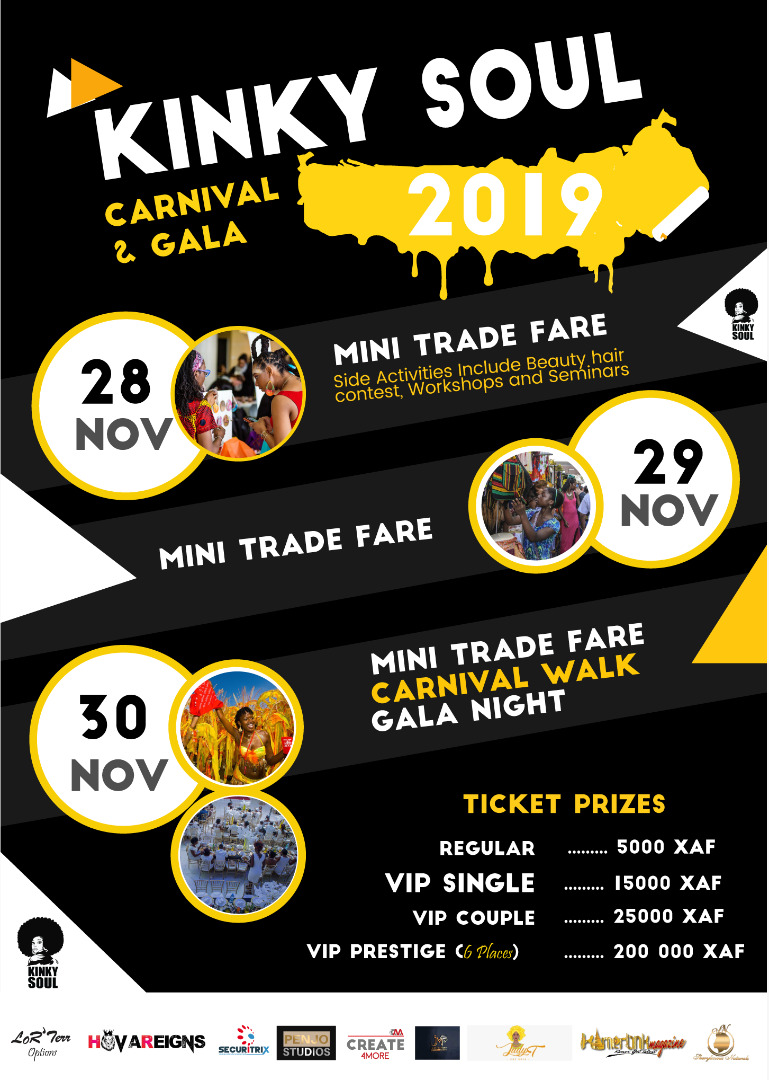 DAY 2:
Mini Trade Fare: The trade fare will continue, featuring more showcase activities and performances.
DAY 3:
Mini Trade Fare: The trade fare will continue with less showcase activities.
Carnival Walk: The Carnival Walk will take place on this day. Participants will move from a specified start up destination to the exhibition ground.
Gala Night: This will be a glamorous red carpet night organized to celebrate the natural style of living. Artists and other performers will add glamour to the Gala. Awards and prizes will also be delivered to the various winners during the gala night.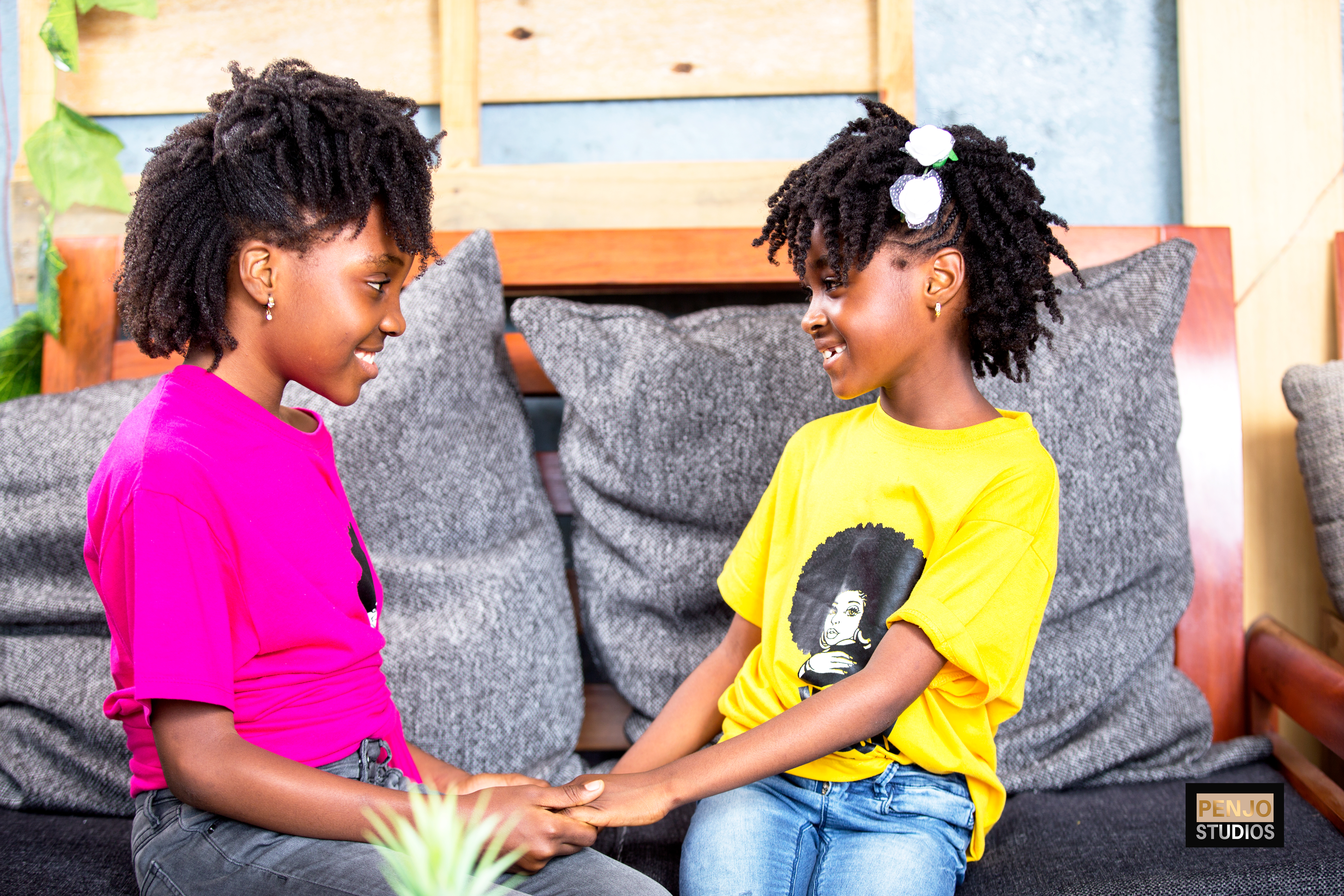 About Kinky Soul:
Kinky Soul is a non-profit making, non-partisan and a non-denominational organization with a vision to bring together black women of all age groups and social class in Cameroon and worldwide to collaborate, deliberate and initiate solutions aimed at valorizing the cultural identity of the Black Woman.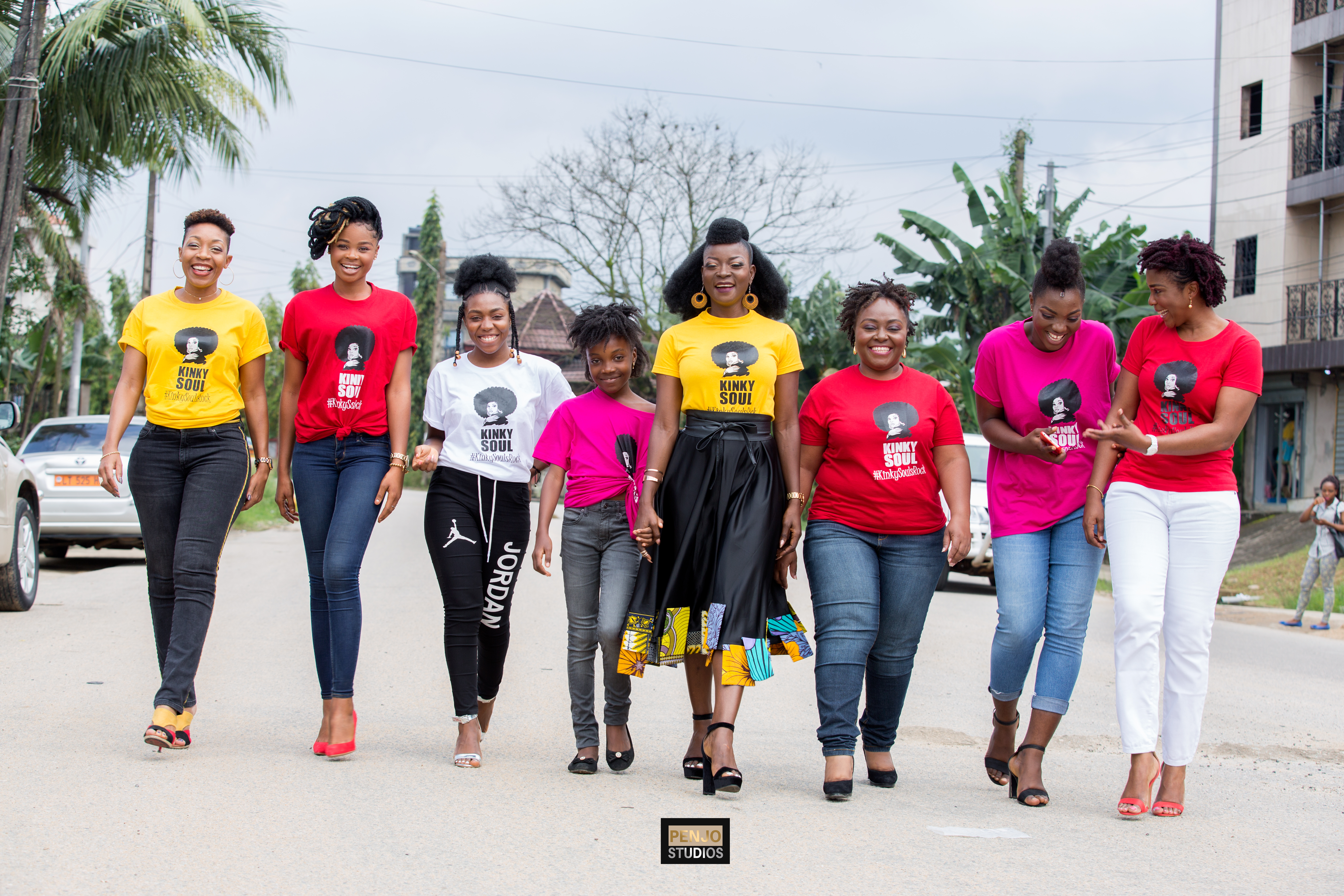 Mission:
The organization seeks to empower and to restore value to black identity and provide professional leadership skills for underprivileged emerging young female leaders through participatory sorts, equal opportunity and sustainable program initiatives, international professional networking opportunities and scholarships, trainings, mentorship, research, internships and volunteer programs.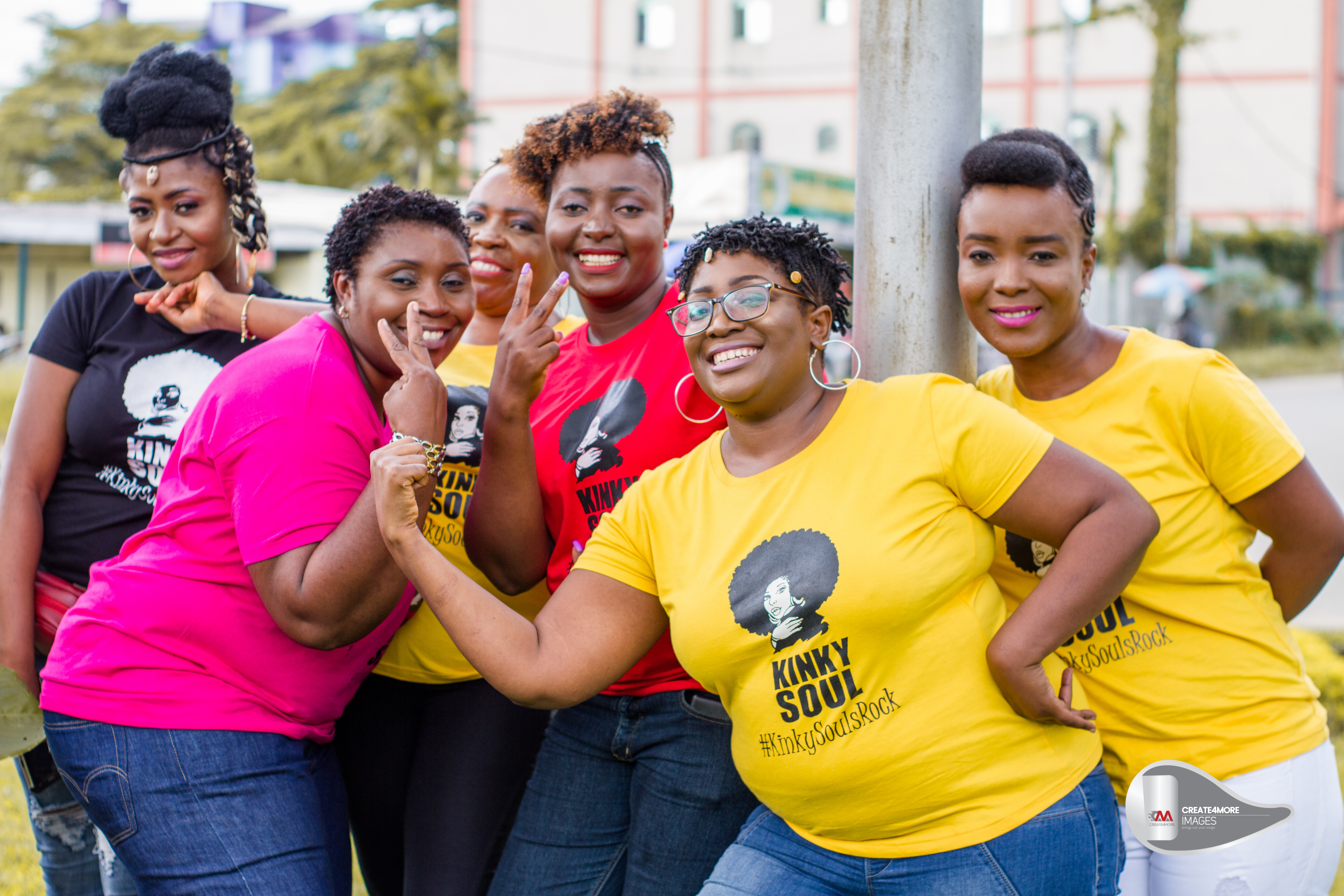 Organized in collaboration with Hovareigns Entertainment and Impact Bridges Africa, there is no doubt that the outcome is going to be phenomenal. Exhibition space for the mini trade fare, gala night tickets and T-Shirts are available on sale at very affordable rates. Get in contact and grab yours.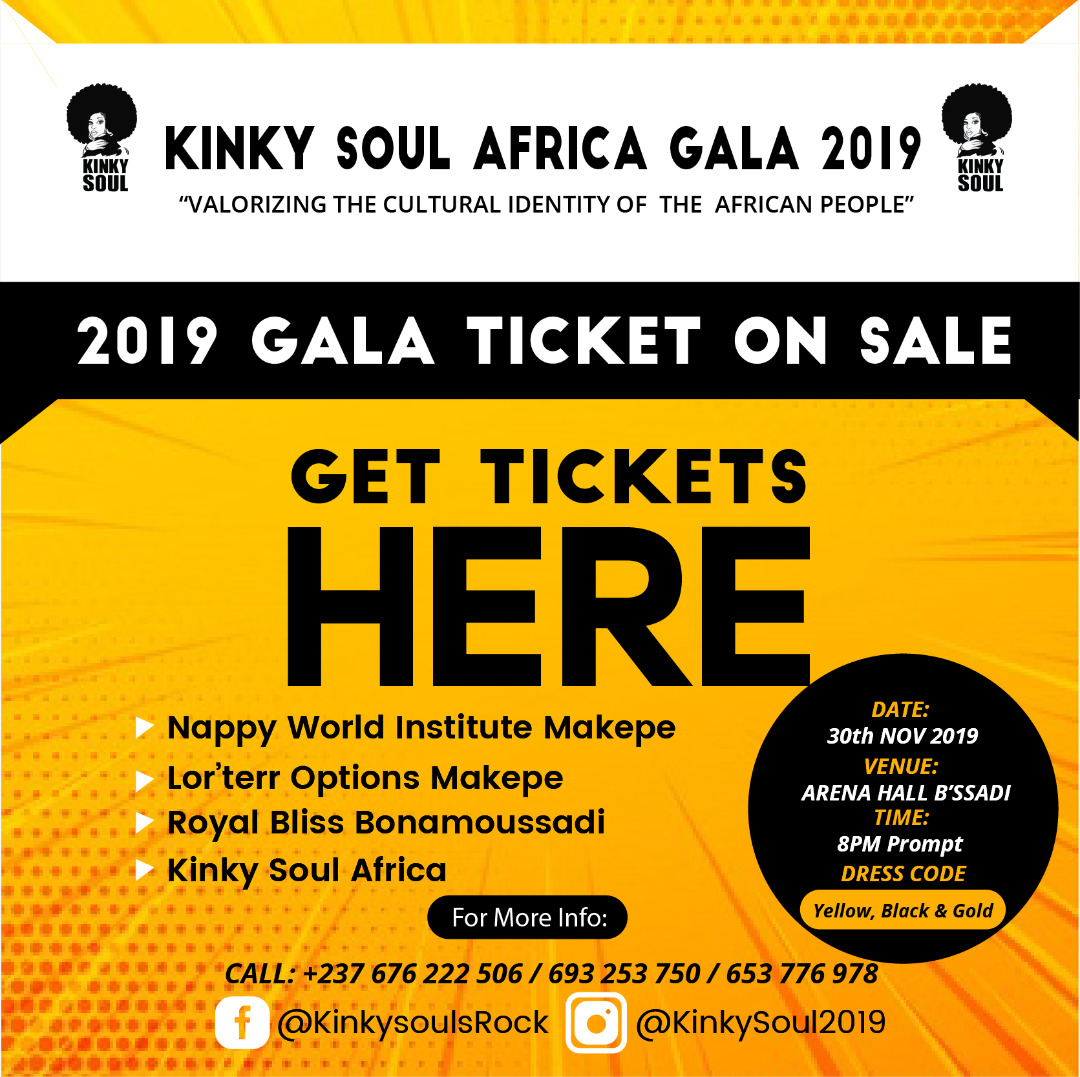 Kinky Soul Africa
"Embrace Your Hairitage "
Contacts:
Tel:                  +237 676 222 506 / 653 776 978
Email:             Kinkysoul17@gmail.com
Facebook:        Kinky Soul
Instgram:         @kinnkysoul2019
Website:          www.kinkysoulafrica.org