TRANSPARENT STUDIOS has announced auditions for their first Feature Movie named L'AXE LOURD. The audition which covers both the young and old aged between 09 – 60 years is slated for Sunday, 6th June 2021 at Santa Lucia Bonamoussadi from 11 a.m. to 4 p.m.  The movie will be directed by Dr.  Nkeng Stephens; one of the best videographers in West Africa.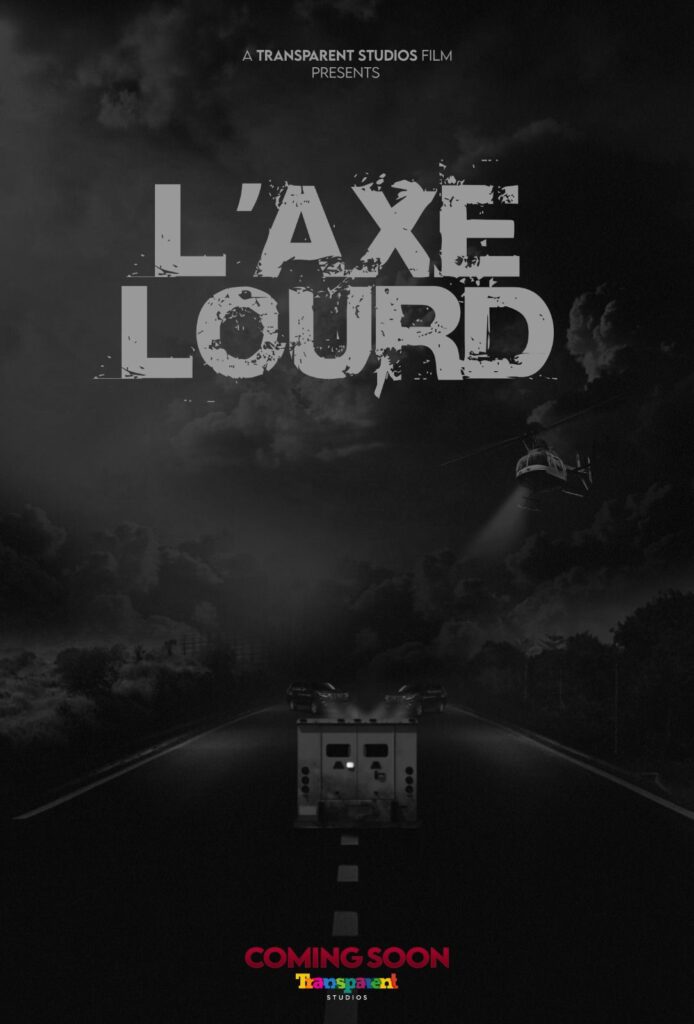 TRANSPARENT STUDIOS LLC is a film production company started by Nicodeme Eddy Toukam, CEO of Constellation Entertainment and Elvis Achiri, Duala Duala & Nkeng Stephens of CPE CAMEROUN. L'AXE LOURD, the first of two projects planned introduce the studio will be produced in mid-July in Cameroon and Tanzania.
The movie will host Cameroonian celebrities (MAGASCO, MR LEO, MIHNEY, etc.) as main actors together with an over 85-person cast & 25 members in the production team. The movie involving a huge production budget is projected to be shot within six (06) weeks plus a thirteen (13) weeks post production period.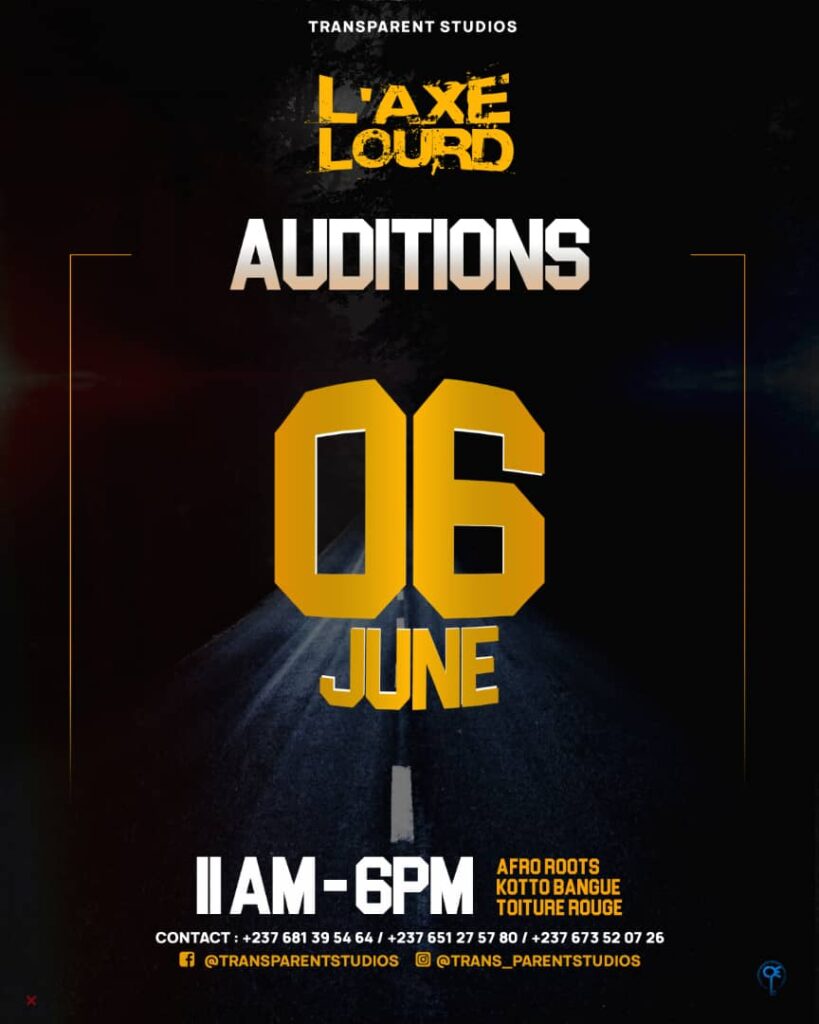 L'AXE LOURD will accommodate 16 original sound tracks which will be distributed worldwide by Universal Music Africa, CPE MUSIC & Constellation Entertainment. Digital communication before, during and after the projects will be handled by Kamerlink & Hovareigns Entertainment. Negotiations are ongoing with companies for partnerships to make this great project a successful start off move.