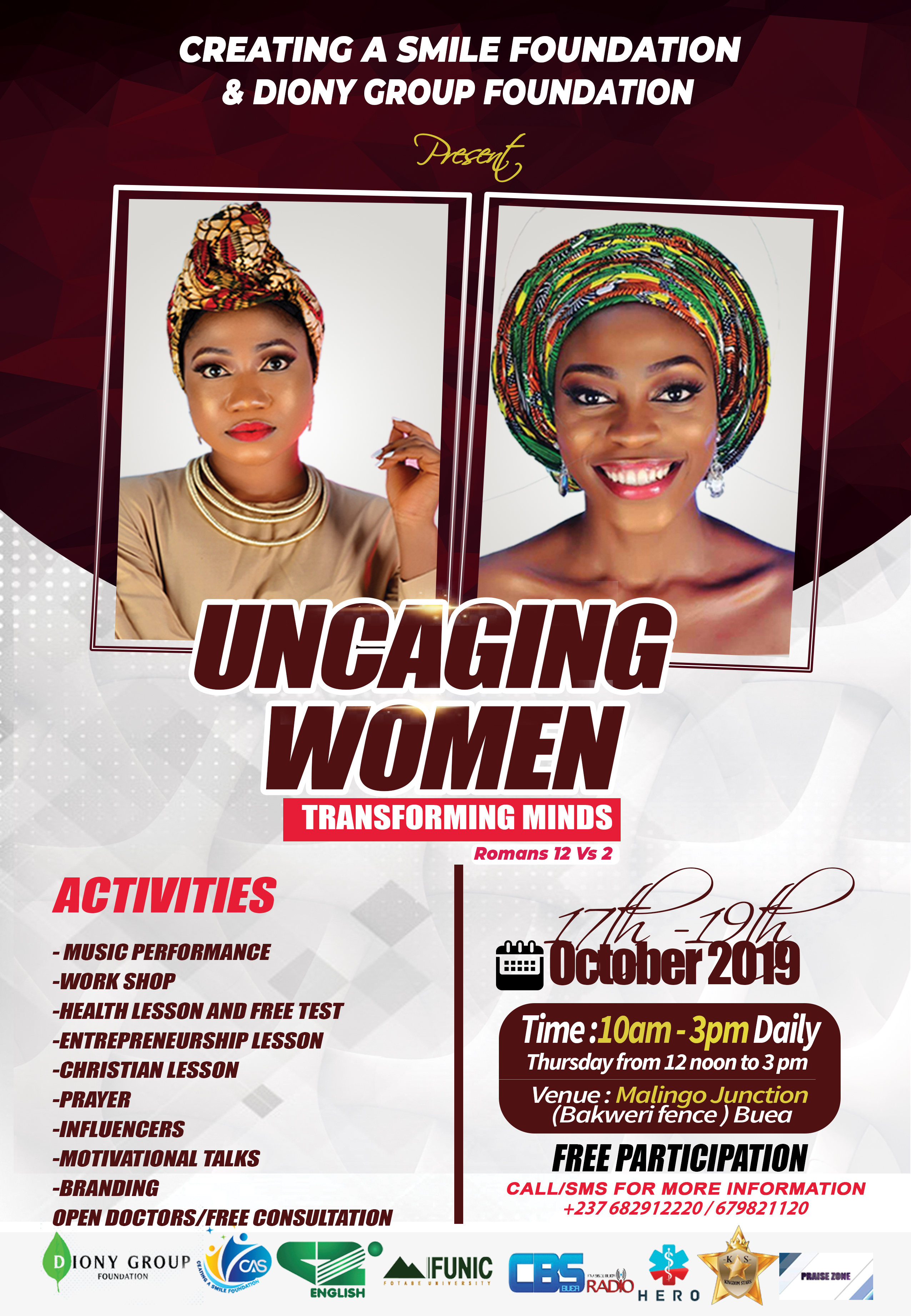 The contributions made by women in the growth and development of every nation cannot be under looked. "The woman" has for several years proven to be instrumental in the process; with more women gaining confidence to truly express their abilities. This trend has led to the introduction of several women-led ventures in Cameroon, Africa and the world at large. Nonetheless, many are still trapped in fears which limit their ability to discover, utilize and monetize their talent.
Uncaging Women is an awakening conference organized to activate the awareness of women on what they possess within and how vital it can be to the betterment of their lives, family and society if fully utilized. Women have potentials in them but some lack the ability to identify and develop such potentials into something profitable. The fear of putting energy in the wrong things has greatly retarded actions. Collaboration among women is limping, hampered by jealousy, hate, envy, competition and gossip.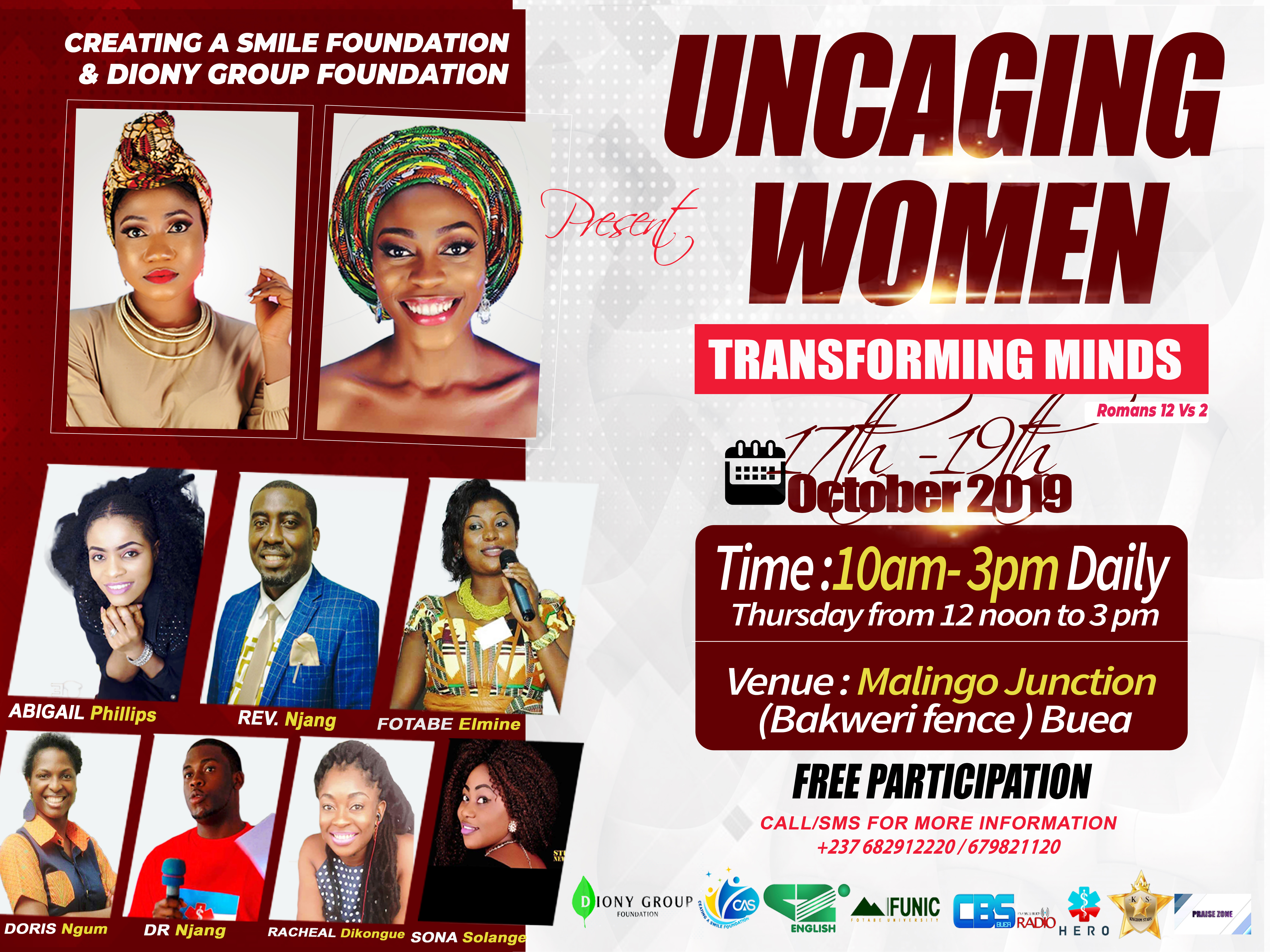 Though marriage and the zeal to grow a family is vital, women should not be limited as there is so much they can accomplish in life. Know that a woman is a strong, talented with a lot of potentials. One with a transformed mind can change her life; positively impact her community, Nation and the world. "You can become whoever you want to be if you set your mind on it". A woman can transform negativity into positivity with just the right mindset; irrespective of social status, financial strength and/or educational background.
This conference organized by Creating A Smile & Diony Group Foundation to hold from the 17th to the 19th of October 2019 in Buea is for you. Study the posters keenly to grab more information about the activities and contact details.
Attendance is free; don't miss the opportunity.
Hovareigns Connect; Relating People