In commemoration of the international day against drug abuse, Roots of freedom Initiative is organizing a concert tomorrow (June 26th 2021) at Carrefour Youpwe-Douala named "The No Addiction Concert". This activity is a campaign geared towards denouncing drug abuse and other intoxicating substances.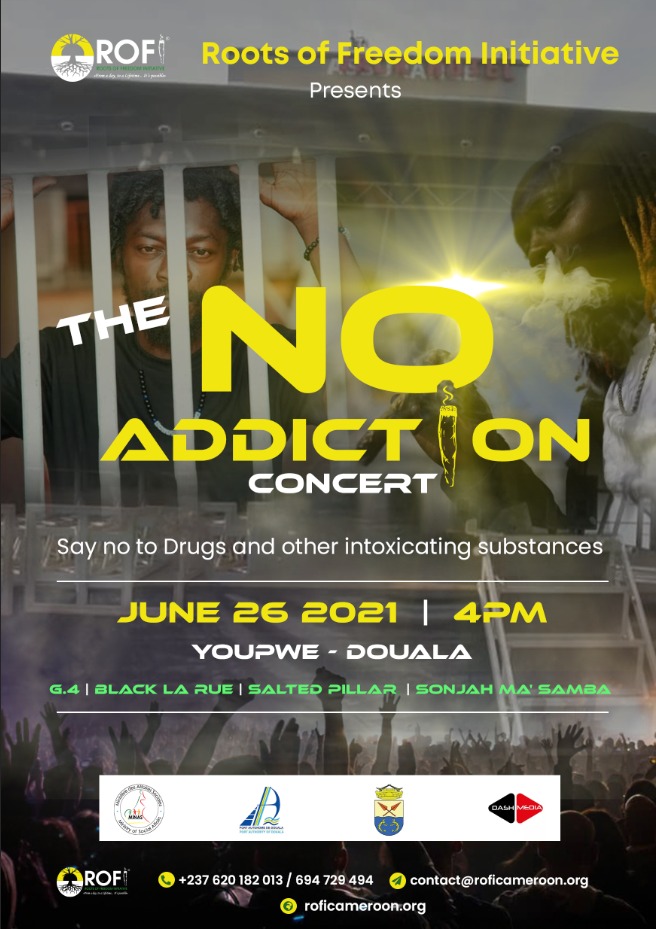 In line with this event, the President and Founder of Roots of Freedom Initiative (ROFI CAMEROON) met with the Music promoter, Producer and Philanthropist REMOND CHENGANG on possibilities for a synchronized plan of action between the philanthropist and the Anti-drug abuse association.
The International Day against Drug Abuse and Illicit Trafficking is a United Nations International Day against drug abuse and the illegal drug trade. It is observed annually on 26 June, since 1989.
Each year, individuals, communities, and various organizations all over the world join in on this global observance to raise awareness of the major problem that illicit drugs represent for society.
#NoToDrugAbuse