ATM Entertainment is pleased to make public their collaborative music contract with Master Robinson officiated behind closed doors about two months ago at the Label's head office in Birmingham-United Kingdom.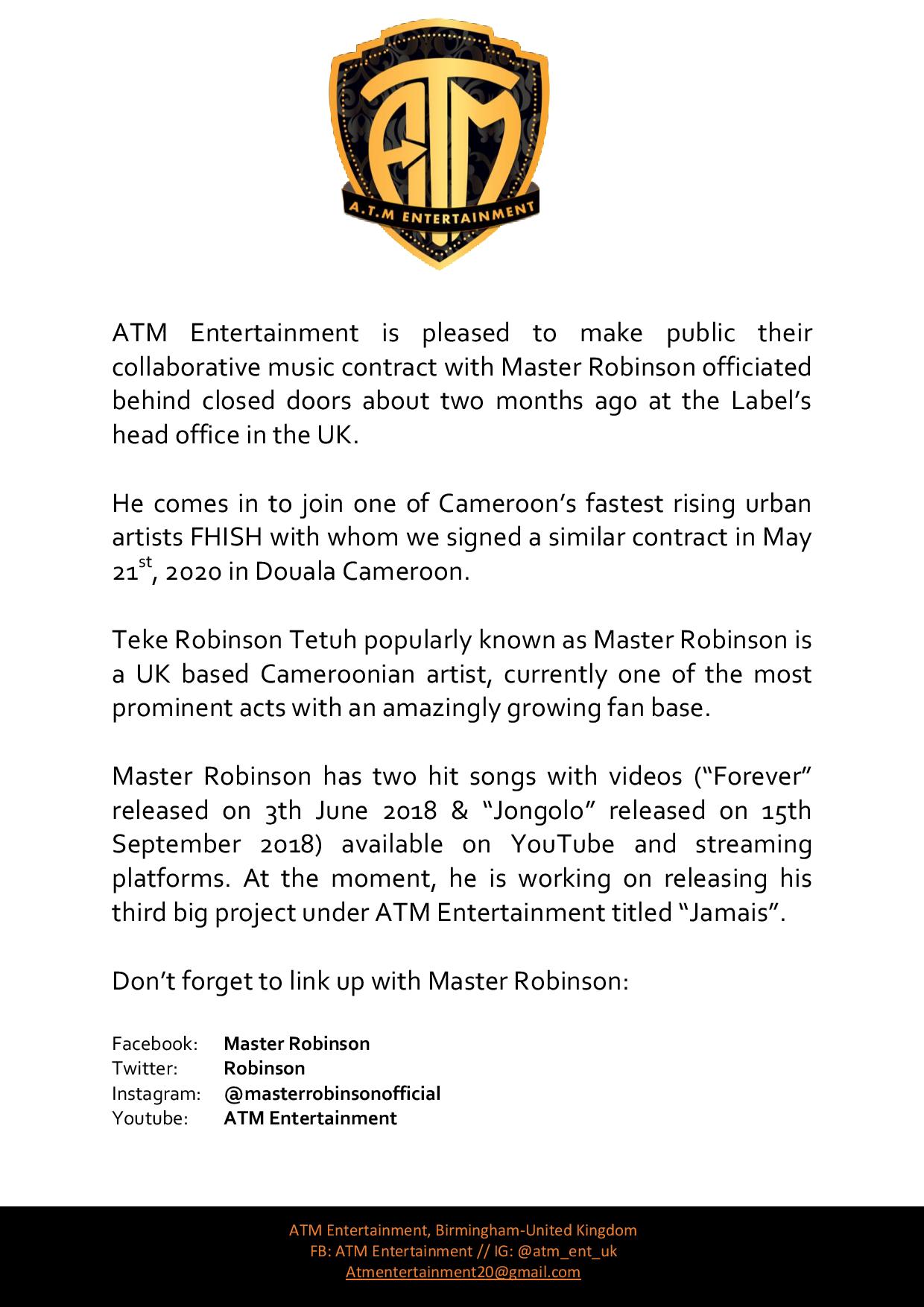 He comes in to join one of Cameroon's fastest rising urban artists FHISH with whom we signed a similar contract in May 21st, 2020 in Douala Cameroon.
Teke Robinson Tetuh popularly known as Master Robinson is a UK based Cameroonian artist, currently one of the most prominent acts with an amazingly growing fan base.
Master Robinson has two hit songs with videos ("Forever" released on 3th June 2018 & "Jongolo" released on 15th September 2018) available on YouTube and streaming platforms. At the moment, he is working on releasing his third big project under ATM Entertainment titled "Jamais".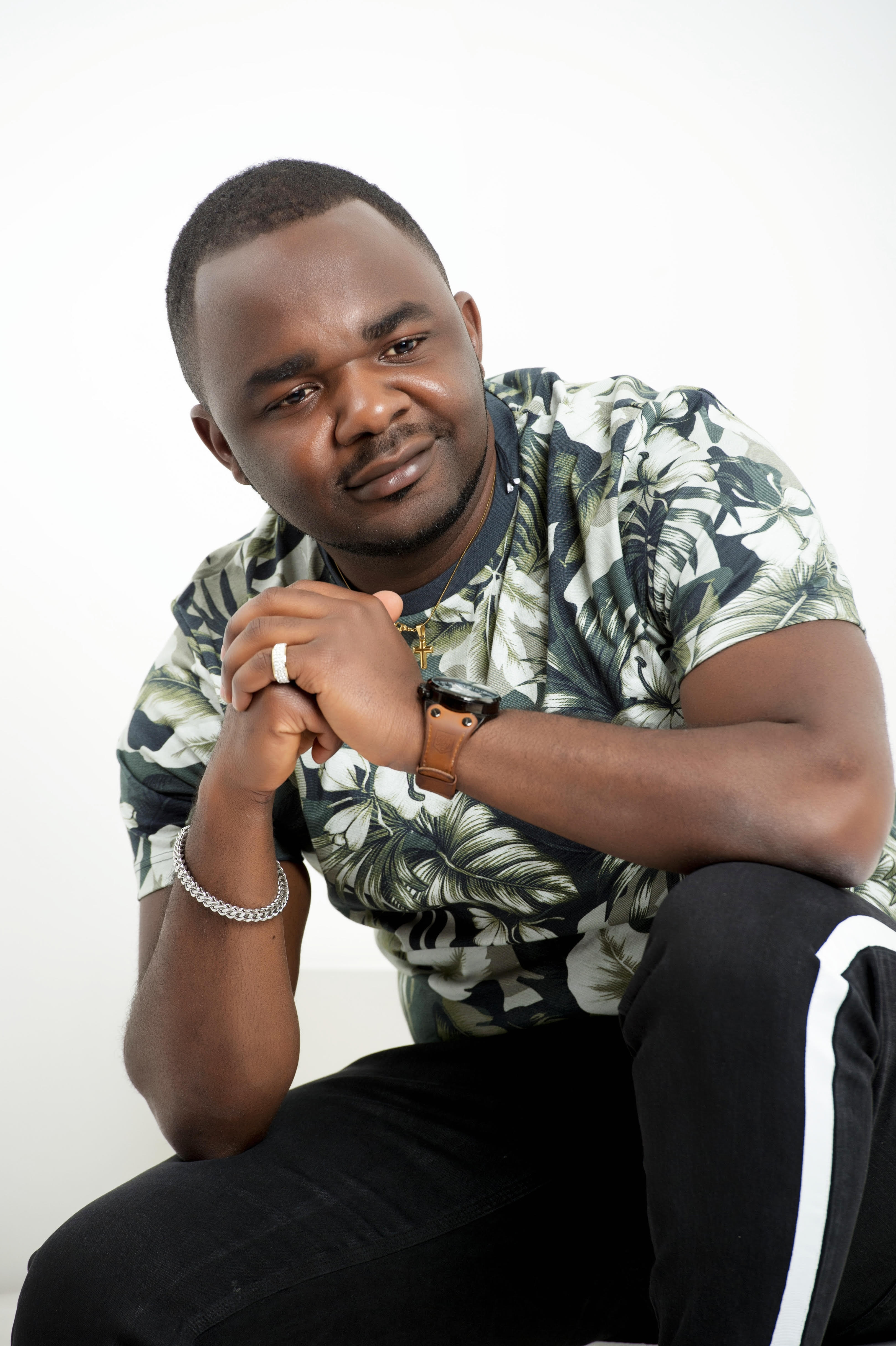 Don't forget to link up with Master Robinson:
Facebook:        Master Robinson
Twitter:             Robinson
Instagram:       @masterrobinsonofficial
Youtube:          ATM Entertainment
For more details, contact ATM Entertainment via atmentertainment20@gmail.com. 
FB: ATM Entertainment // IG: @atm_ent_uk