Meet Anurin Nwunembom who plays Kimbi Bryan; the rogue IT freak with access to resources that make him capable to facilitate a high profile heist.
Anurin Nwunembom is an actor, filmmaker, art and culture enthusiast and promoter with a rich history in theatre. He holds a B.A. in Performing and Visual Arts from the University of Buea. He started acting on stage since 1999. In 2003 he added screen to the acting and since then it is a back and forth movement between stage and screen.
"Acting is a mode of self-expression to me. This was useful because I suffered some unfortunate situations in my childhood that pushed me to being a recluse for such a long time. In school, I was always very silent and even when I spoke it came out as mumble or grunts.
In primary 5 with Jules Nya and our other friend Ako James, we enjoyed talking and narrating films we had watched. Actually they helped me to start conquering my solitude by pushing and challenging me. Watching Jean Miche Kankan, Essindi Mindja sketches!  Pr. Langmia Kehbuma's in his legendary Odewale role (an adaptation of The Gods are Not to Blame by Ola Rotimi) lit a strong desire to act. But the final push was an American series titled Fame L.A."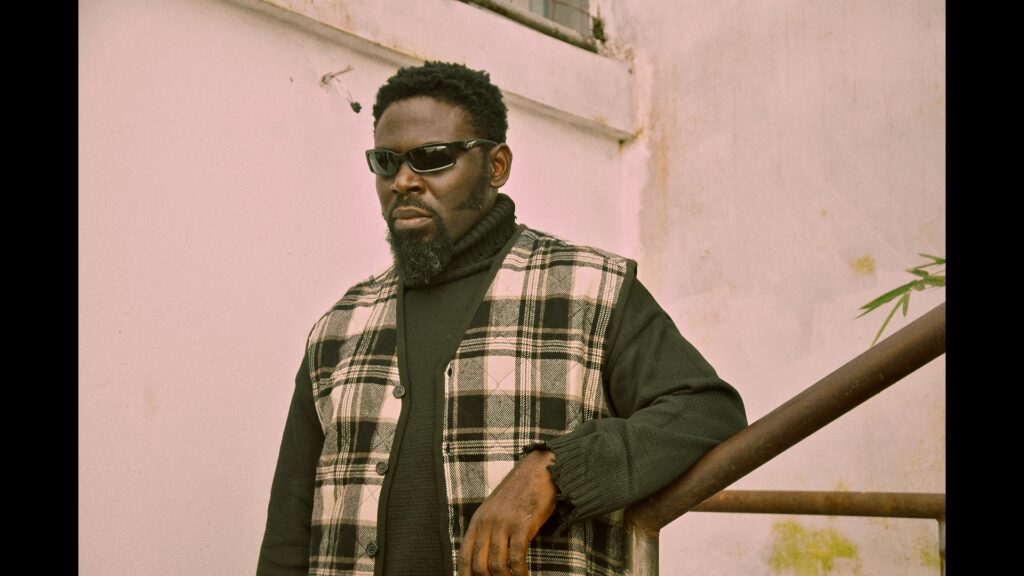 He is essentially a self-taught filmmaker who understood very early in his career the importance and use of training workshops. After acting and directing for theatre from 2000 – 2008 (University of Buea), he decided to give more time to film.
His role as Memfi in Victor Viyuoh's Ninah's Dowry (2012) made him known to the national and international film world. He is also known for his role as a goofy husband in Christ Eka's Beleh.
Anurin is a fervent believer in capacity building and transmission of knowledge. This is seen in his constant involvement in training and workshops of all types. He is the main facilitator for the CAMIFF Acting Master-Class since its inception.
In 2013 he was a facilitator of a film training camp organized by Zanzibits in Zanzibar (Tanzania).
Recently he started Anatomy of Acting (a YouTube Channel dedicated to fine tuning acting skills for screen actors). He is the director a couple of films including Therapy (co-directed with Musing Derick) which is on Netflix. Anurin also directs music videos under the pseudonym Artnurin.
Distinctions
Festival Panafricaine de Cannes (Cannes, France) (2013) – Best Actor in Lead Role (Winner)
Ecrans Noirs 2015 (Yaoundé, Cameroon) – Best Directing for NightFall (Winner)
Golden Movies Awards 2018 (Accra, Ghana) – Best Arts Director for A Good Time to Divorce (Winner)
Ecrans Noirs 2018 (Yaoundé, Cameroon) – Best Actor for Ward Zee (Winner)
Zulu African Film Awards (2018) (London, UK) – Best Screenplay for Two Ways (Winner)
World Independent Cinema Awards (Milan 2018) – Best Original Screenplay for Two Ways (Winner)
7th Art International Film Festival India – Best Director (Anurin Nwunembom /Musing Derick for THERAPY)
Urban Jamz Awards 2022 – Best Music Video Director
Anurin: "The HighWay (L'axe Lourd) is a fascinating project because it pushed us to take on a lot of dares. First the genre is not common to our industry given the rigorous demands it will heap on all and the financial exigencies as well as the artistic and technical requirements to deliver a convincing story. All these and more make it a delectable experience for any filmmaker.
I know The HighWay (L'axe Lourd) will convince many who (STILL) did not believe in the film industry that we are more than capable of making films with world standards. The movie will draw more investors to approach the industry with trust and conviction of real serious film business"
On the project Anurin functions both behind and in front the Camera. He was assistant director and acting coach for the project. He equally worked as post-production supervisor.
Stay tuned for more updates about L'Axe Lourd and anticipate the release!
#LaxeLourd #TheHighway #TransparentStudios